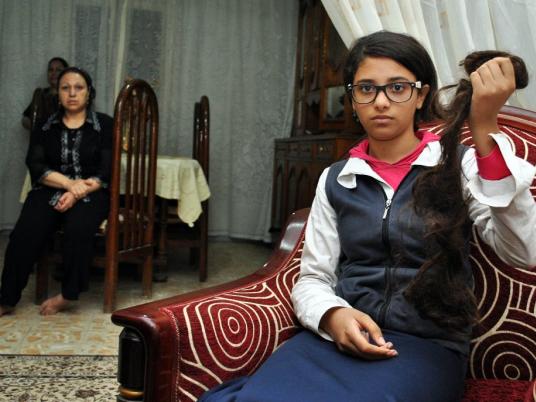 Two niqab-wearing women assaulted and forcefully cut the hair of a Christian woman on the metro Sunday, the third such reported incident in two months, raising fears of a growing vigilante movement to punish Egyptian women for not wearing the veil in public.
The Egyptian Organization for Human Rights said in a statement that the assaulters called the Christian woman, who is 28 years old, an "infidel" and pushed her off the train, breaking her arm.
The Christian woman reported the incident to the police and filed a medical report to confirm the assault.
EOHR Director Naguib Gabriel urged the interior minister to address the recurring attacks on unveiled women before it becomes a common practice.
Last week, a woman wearing the niqab cut the hair of a 13-year-old Christian girl, Maggie Milad Fayez, in the metro. That same week, an Egyptian court gave a female teacher in Luxor with a six-month suspended prison sentence for cutting the hair of two 12-year-old girls after they refused to cover their heads.
Mainstream religious scholars say wearing the veil is compulsory for Muslims, but that no one can be forced to wear it. Muslim Brotherhood leaders have repeatedly said they will not apply a strict interpretation of Sharia with regard to women's dress.
Opponents of President Mohamed Morsy, who resigned from the Muslim Brotherhood when he took office, say these incidents prove that Islamists are attempting to impose strict Sharia laws under his rule.
Egypt is home to more than 8 million Christians, the largest such national community in the Middle East.