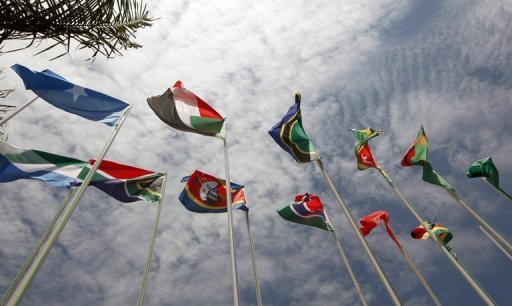 The African Union's Wise Men Committee has recommended the return of Egypt's AU membership, the Anadolu news agency reported Friday.
The committee submitted a report, after meetings over the past three days, to Chairperson of the African Union Commission, Dlamini-Zuma, recommending Egypt's return to the AU, an informed source told the Anadolu news agency.
According to the report, the party that should decide on Egypt's return to the AU has not been specified yet, whether it would be at the level of ambassadors of Peace and Security Council or only the council's top countries.
If the decision was taken by the ambassadors, Egypt would be able to attend the summit of the Peace and Security Council, scheduled on 26 June in Equatorial Guinea, the informed source said.
The source added if the Peace and Security Council's top countries took the decision, it would be difficult for Egypt to attend the summit.
Edited translation from Al-Masry Al-Youm