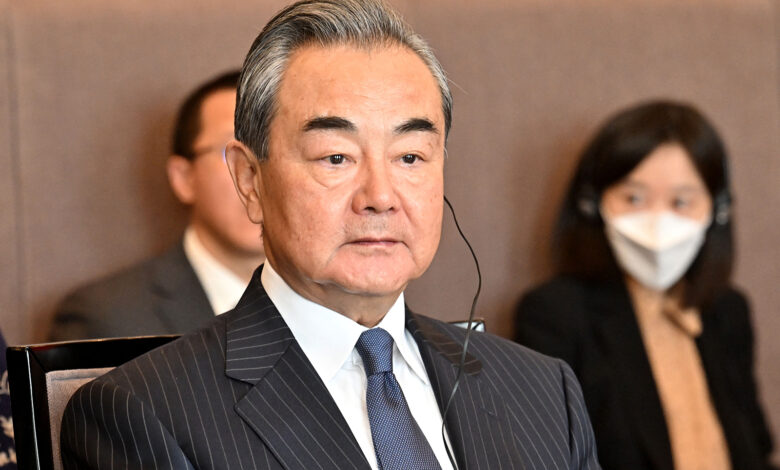 China is willing to work with other countries to achieve an early ceasefire and lasting peace in Ukraine, the country's top diplomat Wang Yi said while visiting Budapest on Monday, according to Chinese state news agency Xinhua.
"China will work with all the peace-loving countries, including Hungary, to make efforts to achieve an early ceasefire and lasting peace," Wang Yi said during a meeting with Hungarian Foreign Minister Péter Szijjártó, Xinhua reported.
Wang, who was named Chinese leader Xi Jinping's top foreign policy adviser last month, is due to arrive in Russia this week, a year after Russia's invasion of Ukraine.
Neither Russia nor China has specified whether Wang would meet with Russian President Vladimir Putin. However, on Monday, Kremlin spokesman Dmitry Peskov said "we do not exclude a meeting" between Wang and Putin.
China's Foreign Ministry said earlier the visit to Moscow will provide an opportunity for China and Russia to continue to develop their strategic partnership and "exchange views" on "international and regional hotspot issues of shared interest."
Some background: US Secretary of State Antony Blinken met with Wang on Saturday in Munich, Germany, and warned "about the implications and consequences" if Beijing increases its support for Russia's war effort, according to a US readout of the meeting.
On Monday, Ukrainian President Volodymyr Zelensky warned China not to give any support to Russia, saying it could lead to another world war.