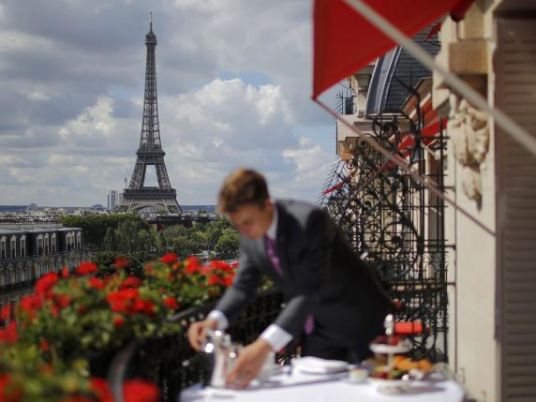 It's one of the most popular destinations in the world, but Paris can be intimidating for visitors.
Don't panic.
I've lived here for most of my adult life, I'm French, and I'm here to help.
Here are the answers to eight questions you might have in mind.
What should I bring in my suitcase?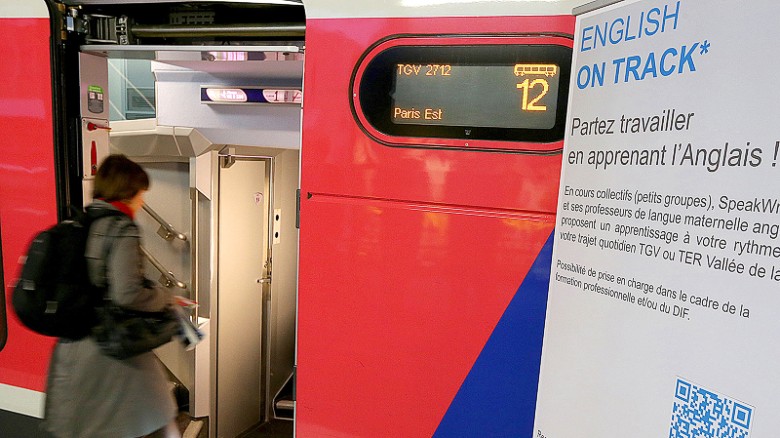 Many French people spend nearly 10 years learning English — sometimes even on trains. Visitors could try speaking French, says Giraud. "But don't learn polite phrases like bonjour au revoir, S'il vous plait or excusez-moi — we never use them.
Don't get stressed, Parisians only look good in fashion blogs.
You won't see any difference between girls and guys. We all dress the same!
Parisians only wear black, but if you're a little bit crazy, you can put on some gray.
Something very important: if it's cold, wear a scarf and if it's hot wear a scarf also.
Then, it's always black pants or dark blue jeans.
If you see a woman in a skirt, she must be an expat. If you see a woman in a miniskirt, she's from England.
Never wear sandals with socks. This is not Germany.
So come as you are, your colorful outfit will bring happiness to our city.
Are there a lot of shops in Paris?

You'll find thousands of shops in Paris.
The most famous shopping areas are the Champs-Elysees, Chatelet, Saint Germain des Pres and Montparnasse, but don't expect good service.
When you enter, never say bonjour as the shop assistants will think you're crazy.
Don't expect help from the sales advisers, they'd rather update their status on Facebook than assist you.
If you ask the sales adviser whether the dress suits you, don't be shocked if they tell you that you look like a chicken in a condom.
So look for what you need, but also pick out six pairs of pants, seven shirts, 10 pairs of shoes.
Go to the changing room, leave all the items on the floor — it's not your job to pick them up.
Then leave the shop without saying goodbye.
Do many people smoke in Paris?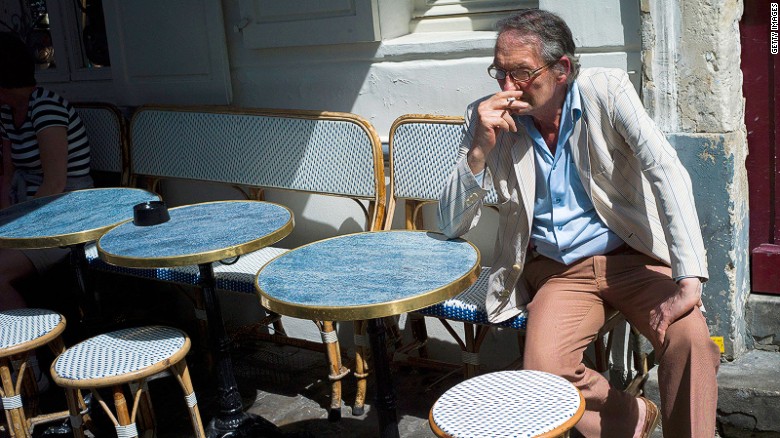 New York is the Big Apple, Paris is a big ashtray.
People smoke everywhere.
If you're old and suffering from asthma or if you're pregnant, don't even think about complaining.
If you don't like cigarette smoke, go somewhere else.
Since 2008, smoking in restaurants has been banned by law, which is why all smokers eat outside on the terrace even during winter.
Parisians would prefer to catch a cold than be a non-smoker.
But since electronic cigarettes were created a few years ago, and these are allowed in restaurants, the smokers' revenge has come.
Nicotine addicts will always win the game in Paris.
Will I find a French lover in Paris?
Of course, many Parisians are looking for a tourist or expat lover.
You need to be aware of a few things before starting a relationship.
In Paris, if you're looking for a boyfriend or a girlfriend, it's worth bearing in mind that you don't have to date as we don't have time to waste.
If somebody looks at you and smiles, that means you have a huge opportunity.
If a Parisian invites you for a last drink at his house, be careful, because in Paris the last drink means only one thing.
So don't be stupid and never say: "Oh, thanks, I'm thirsty."
Is there a metro in Paris?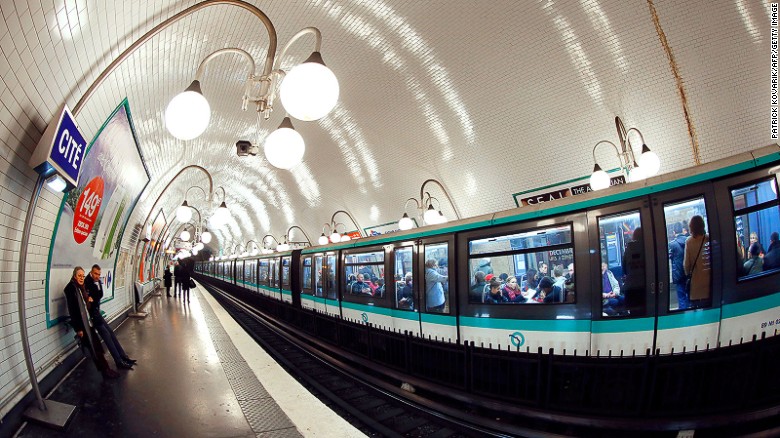 Of course we have a metro.
For only 1.70 euros, you'll discover the smell of the Parisian Metro, a blend of sweat, garlic, onions and pee.
So romantic!
If you enter the Metro in a good mood, you'll exit with a craving to kill somebody.
In the Metro station, you have to walk fast, otherwise you'll hear a Parisian screaming: "Rrrrrrrrrrrrrrrrrrr, mais c'est pas possible!"
If you're lost, don't even think of asking a Parisian for directions, as they'll tell you, "non merci," or give you the wrong advice.
Why? Because they think it's funny.
Is it easy to get into a trendy Parisian nightclub?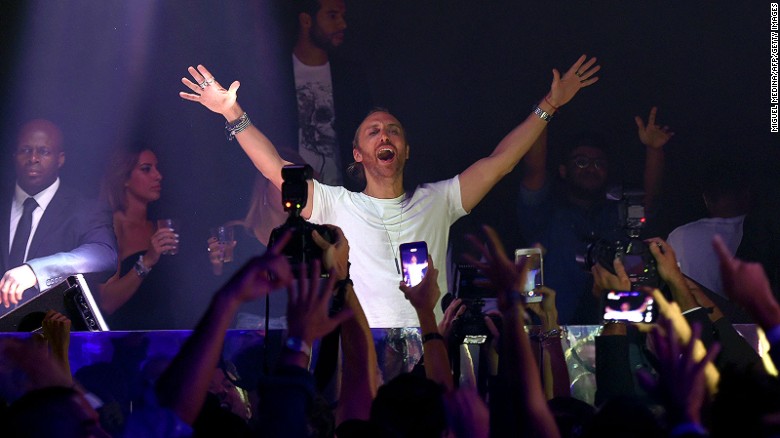 Being the DJ is probably the best way for men to get into a Paris nightclub. Failing that, advises Giraud, just go to a pub instead.
To be honest with you, it's a real nightmare to get in, except if you're known as a big spender.
If you're a woman and the door staff think you look sexy, you'll get in for sure.
For guys, it's a little more difficult.
If you come by yourself, the bouncer will tell you that you have to be a regular to get in, which is a nice way of telling you that you look like merde.
The best way to get in is to ask to join a group of women.
If you want to spend a good night out, go to a nice pub.
You'll be surrounded by people from the provinces, but at least you'll have fun.
Am I gonna eat exquisite food in Paris?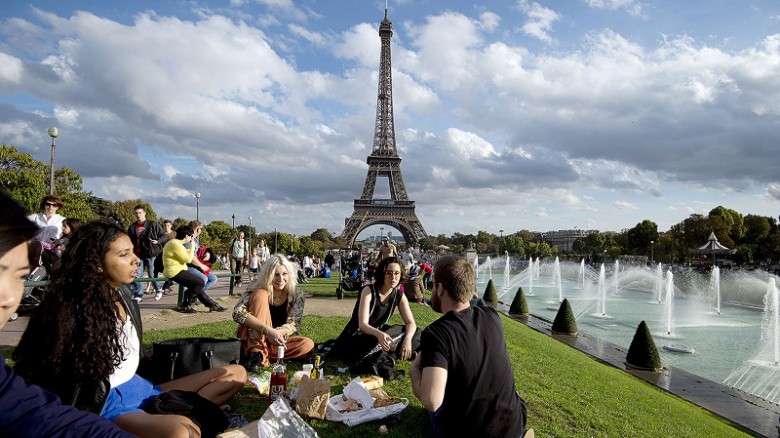 Oh Paris, the best food in the world — frog legs, snails, rabbits.
Stop with the cliches.
We don't eat these types of dishes, only farmers from the provinces do.
Parisian people eat Cesar salads, beef tartare and burgers.
Avoid restaurants close to tourist attractions, or you'll eat a frozen meal reheated with a microwave.
When it comes to service, once again, don't expect to be king.
Be prepared to wait at least 10 minutes before seeing a waiter for the first time.
If you complain about the slow service, the waiter will tell you that he only has two hands.
The waiter will never become your best friend, unless you give a tremendous tip.
The best advice is to buy a nice crunchy French baguette, still warm from the boulangerie, a nice slice of pate or saucisson from the local supermarket, a nice bottle of wine and enjoy a picnic in front of the Seine river — that's the real Paris.
Do Parisians speak English?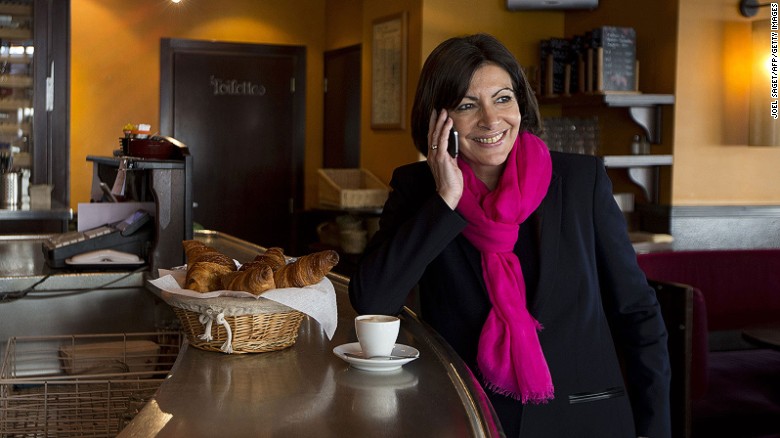 As demonstrated here by the city's mayor, Anne Hidalgo, Parisians have a penchant for dressing all in black.
We do speak a little bit of English, or at least we try.
All French people have endured at least 10 years of English lessons but our English teachers speak with a strong French accent, so when foreigners talk to us we don't really understand.
So speak very slowly, articulately, use easy words and speak with your hands.
Before your trip to Paris, I recommend you learn some French words, but don't learn polite phrases like bonjour, au revoir, s'il vous plait or excusez-moi — we never use them.
I hope these answers will help you.
We can't wait to see you in our beautiful city. Oh la la, Paris, je t'aime…