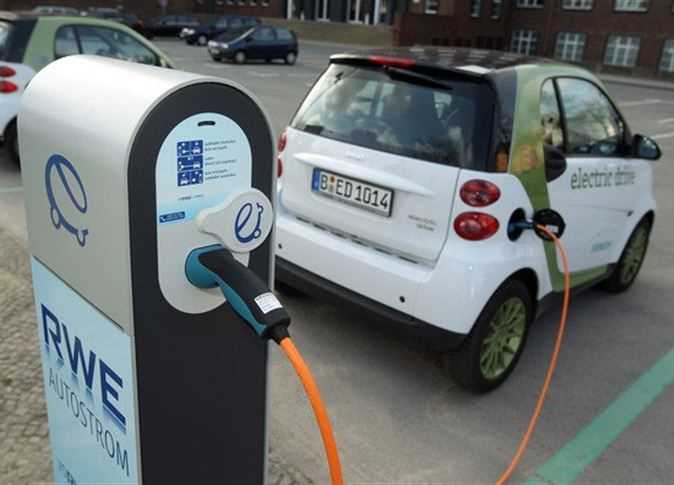 Experts predict a rise in the sales of electric cars in the coming period in light of the abolition of customs for both new cars and modern used cars amid ongoing controversy regarding the benefits of customs regulations.
The ongoing controversy has reached the Egyptian parliament. Many MPs believe in the need to use eco-friendly cars in Egypt to reduce the costs of importing fuel as well as to reduce pollution in the environment.
The Ministry of Electricity Spokesperson Ayman Hamza said that companies to set up charging points for electric cars have been started in Egypt. The country has also started importing these cars, he added. Factories to manufacture electric car batteries will be inaugurated in Egypt in accordance with a plan set up by the Electricity Ministry to spread the use of these eco-friendly cars, he added.
Hamza pointed out that the Ministry of Electricity is now cooperating with several governmental bodies to learn how to manufacture electric cars in accordance with international standards as well as to prepare an accurate study to determine the amount of electricity needed for manufacturing these cars.
Hamza pointed out that the new administrative capital was designed to run electric buses.
MP Atef Makhaleef, a member of the parliament's Energy and Environment Committee, said that the State is working in accordance with an integrated plan.
According to Makhaleef, a high-level committee was formed by the Minister of Electricity and Energy Mohamed Shaker made up of representatives of many state bodies to study this matter in cooperation with the Ministry of Military Production.
He added that a contract was signed to establish a charging station for electric cars on the Cairo-Suez Road. A tender was also put up in Alexandria to manufacture 15 buses powered by electricity, he added.
"The government plans practical steps towards establishing a system of electric cars [in cooperation between several ministries]," he said.
"We, Egyptians, want to have electric cars in Egypt, instead of petrol and diesel run cars, because they are safer and cleaner for the surrounding environment," said Dr. Effat Abdel Aaty, head of the Automotive Division with the Federation of the Chambers of Commerce.
He added that there are electric cars in Egypt, but they do not exceed five or ten percent of cars used. There are electric buses as well, and at a larger ratio than cars, he said, noting that the process of charging batteries for electric cars is expensive, a factor that needs to be taken into consideration while preparing the general budget of the state.
Edited translation from Al-Masry Al-Youm