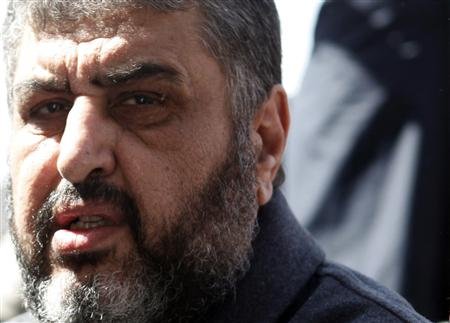 Wikileaks posted a document from the Saudi Foreign Ministry on Friday quoting an anonymous Egyptian official as saying that Khairat al-Shater, a senior Muslim Brotherhood leader, agreed to release former President Hosni Mubarak in exchange for US$10 billion from the Gulf states, which was not welcomed by Riyadh.
This occurred after the January 25 revolution, while the Supreme Council of the Armed Forces (SCAF) was ruling the country.
The document says the official had suggested the deal come as an initiative from Saudi Arabia and the Gulf states, so as not to embarrass the SCAF.
It also says that the official had told Shater, a candidate for the post of prime minister at the time, that the Egyptian people would not benefit from Mubarak's imprisonment and that Mubarak's wife should be allowed to leave with him.
The official suggested that Mubarak's sons also be released, provided they return any money they had syphoned from abroad, according to the document.
A handwritten remark from an unknown person was included in the document saying it was not a good idea to release Mubarak because the Muslim Brotherhood would not be able to do in light of the fact that the revolutionaries wanted him in prison. The anonymous person suggested instead that things may change in two years.
The remark may have been by former Saudi Foreign Minister Saud al-Faisal because other similar documents clearly bore his signature.
Edited translation from Al-Masry Al-Youm