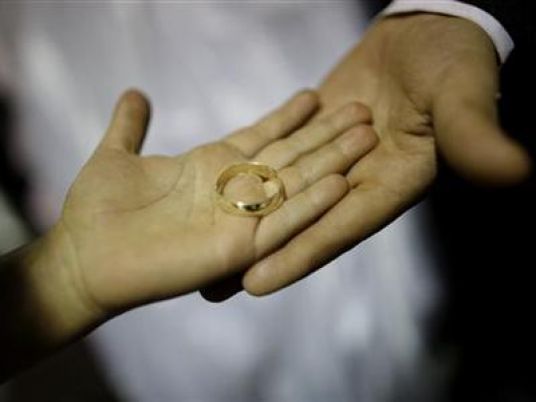 A husband donated his kidney to save the life of his wife's after her health condition worsened due to kidney failure, but surprisingly after only six months she filed for a Khula case to Zananiri court at Rawd Al-Farag neighborhood, without clear reason.
Khula is a legal Islamic form of divorce which is initiated by the wife returning her husband's wedding gifts.
According to local news, Mohamed, the woman's husband, handed documents to the court that highlight his kidney donation to his wife in support of her critical situation. He and his wife had been living a stable life since they were married nine years ago and had two daughters.
"We had a good living and there is no persuasive reason for the break-up," he said. "We are like any other couple who have gone through some troubles, he left our home more than once and asked me for divorce during heated moments, but I never imagined that she would file for a Khula after a long married life," Mohamed said.
Mohamed said that during the illness of his wife, Donia, he stood beside her in support, taking her to the doctors and spending big fortune to save her life.
"But when all the treatments had failed and doctors confirmed that there was no alternative but a kidney transplant, I gave her my kidney to relief her pain as she has been suffering from the disease and the dialysis pain for a long time, and also to prevent my daughters from seeing their mother dying in front of their eyes," he said.
Mohamed said that his family refused to let him donate his kidney due to her wife's 'impolite' attitude, and her frequent request of divorce, but he didn't turn to his family's refusal and insisted on saving his wife's life.
"After only 12 months after this experience she left the house and asked me for a divorce, [saying] she cannot bare life with me, and she did not give a strong reason for divorce," he said.
Mohamed confirmed that since his wife had left the house, she filled three complaints against him accusing him of wasting immovable house properties, and she then filed a lawsuit to demand her marital assets and to ban him from seeing his daughters.