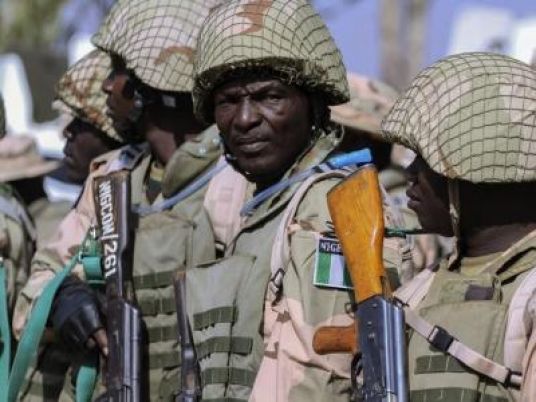 T
he widows of four activists executed 22 years ago in Nigeria are launching a civil action in the Netherlands, alleging complicity by oil giant Shell in their husbands' deaths, human rights organization Amnesty International said Thursday.
Amnesty said that Esther Kiobel is bringing the civil case at a court in The Hague along with Victoria Bera, Blessing Eawo and Charity Levula. The women are seeking a public apology and compensation.
Their husbands were among nine activists from the Ogoni tribe, led by writer Ken Saro-Wiwa, who were hanged in 1995 for the murder of four political rivals. Supporters say they were really targeted because of their involvement in protests against environmental damage by Shell's Nigerian subsidiary.
"Esther Kiobel has been weighed down by injustice for more than 20 years, but she refuses to be silenced by Shell," her lawyer, Channa Samkalden, said in a statement.
In a written reaction, The Shell Petroleum Development Company of Nigeria said that, based on a summary of the case it had seen, "the Amnesty allegations against Royal Dutch Shell and SPDC are false and without merit."
"We have always denied, in the strongest possible terms, the allegations made by the plaintiffs in this tragic case," the company said. "The executions of Ken Saro-Wiwa and his fellow Ogonis in 1995 were tragic events that were carried out by the military government in power at the time."
The widows are bringing the case in the Netherlands after a court here ruled that it could hear a separate case against Shell by environmental activists, said Amnesty spokeswoman Yara Boff Tonella. No date has yet been set for a hearing.
It is not the first time relatives of the Ogoni activists have pursued Shell in court.
In 2009, Royal Dutch Shell agreed to a $15.5 million settlement to end a lawsuit in the U.S. District Court in New York alleging that the oil giant was complicit in the nine executions. Shell said it agreed to settle the lawsuit in hopes of aiding the "process of reconciliation." But Europe's largest oil company acknowledged no wrongdoing.
Report by Mike Corder in The Hague — Associated Press