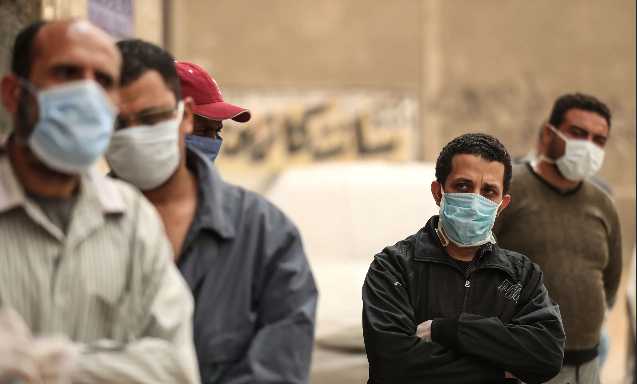 The Director of the World Health Organization (WHO) Health Emergencies Programme for the Eastern Mediterranean, Rick Brennan, said on Tuesday that the number of coronavirus cases recorded by Egypt's Health Ministry does not reflect the actual figures for infections in the country.
During a press briefing, Brennan said that there has been an increase in the number of cases in Egypt, and the WHO is closely examining the reports with health officials to help guide the country.
He explained that some countries use different testing strategies to examine coronavirus infections, and the Egyptian government has decided to focus its tests on a subset of citizens, specifically those with severe symptoms.
Therefore, it is likely that those with mild or moderate symptoms are not undergoing polymerase chain reaction (PCR) tests, Brennan added.
He added that the official number of infections is just an estimate, and therefore, in these contexts the WHO sees that these numbers do not reflect the real number of infections.
In order to gain a more accurate and comprehensive picture, the WHO is looking at other indicators, including the number of deaths per day and hospital occupancy.
Egypt's Health Ministry on Tuesday confirmed 434 new coronavirus cases, and 23 deaths.
The government continues to encourage the public to adhere to all anti-coronavirus precautionary measures, including social distancing and wearing a mask.
The Egyptian cabinet announced last week a deal with vaccine alliance GAVI that has secured 20 million doses of the vaccine, however, the country is not likely to see a vaccine until May 2021.