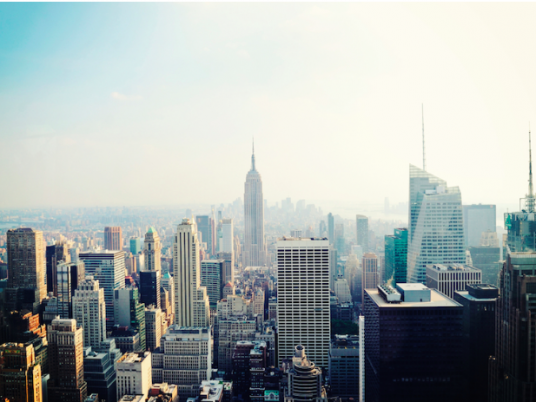 The centuries-old tradition of tipping at New York restaurants predates the Statue of Liberty and seems woven into the fabric of a city that often sets social trends for the rest of the country.
But now Restaurateur Danny Meyer, owner of tourist hotspot Shake Shack, upscale Union Square Cafe and The Modern, is tipping the tables on gratuities, saying he will eliminate them at 13 of his New York City restaurants and increase base wages for cooks and servers while raising base prices.
Gratuities generate tens of billions of dollars a year for servers, and the practice is not expected to disappear overnight. Some restaurants have already discontinued tipping while others ended discretionary tipping by including a base tip on the check. But tips on merit are still widespread.
Experts said such a move by a man like Meyer is sure to start the industry rethinking a practice that is as much a given as cutlery on the table.
"He's taking the first, very visible step in going in that direction," said Cydna Bougae, clinical assistant professor at New York University's Tisch Center for Hospitality and Tourism.
Even so, she observed, "there's going to be a lot of wait and see with the industry."
Meyer has portrayed the new policy as part of a growing national movement to assure a minimum hourly wage of US$15 for workers at fast-food restaurants and other service businesses.
The National Restaurant Association, a trade group that is opposed to the $15-an-hour initiative, said restaurants should decide their own tip policy.
"It's vital that restaurants continue to have the freedom to choose what works best for their business and their workforce to keep the industry thriving as a leading jobs creator for our country," the association said in a statement.
"The no-tip model remains a limited concept with a handful of restaurants testing it nationwide.
"We have found the practice of tipping has traditionally attracted millions of employees to our industry and still has strong support from American diners."
Meyer, whose Union Square Hospitality Group has 1,800 employees, said last week he would implement the policy next month at The Modern, a high-end eatery near the Museum of Modern Art, and phase it in at other restaurants over the next year.
Meyer said in a statement that he decided to do away with tips partly to attract and retain talented cooks and other kitchen staff who generally receive no tips.
"For our teams, the change will be significant," Meyer said. "We will now have the ability to compensate all of our employees equitably, competitively, and professionally."
Meyer's restaurant group did not respond to interview requests. But in an interview with food critic Ryan Sutton for website Eater NY, Meyer said he plans on raising menu prices between 21 percent and 25 percent and distributing the extra revenue among kitchen staff and servers. Meyer said he expected workers who had been previously tipped to earn the same or more under the new policy.
Restaurant Opportunities Centers United (ROC), which lobbies for fast food restaurant workers to earn $15 per hour, supports Meyer.
"Eliminating the two-tiered wage system is essential to ensuring a fair and just future for the nation's 11 million restaurant workers," it said.
Melissa Fleischut, president and chief executive of the New York State Restaurant Association, has said restaurant owners would closely watch Meyer's actions to decide their own.
Whether hospitality industry leaders follow suit depends on how the policy affects Meyer's bottom line, if eliminating gratuities affects service, and how employees view the change, NYU's Bougae said.
As for restaurant workers, the sentiment is mixed.
Cameron Holmes, a bar manager at Brooklyn's Bar LunÀtico, said when he heard of the no-tips plan he initially thought service staff revenue would drop. But, he said, after looking closer at the model, which included shared revenue, it seemed fair, especially to cooks who are legally not allowed to share in gratuities.
"As long as it's not just a redistribution and it's going to be a revenue share, it could be a tremendous thing for everyone," he said.