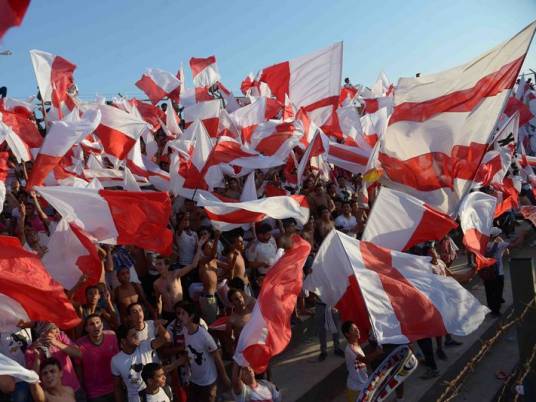 White Knights Ultras, fans of Zamalek Club, explained its call on members to gather outside the club Monday at 2 pm to support the team before its match with Ahly Club.
In a statement published on Facebook on Sunday, the group said, "For those seeking warmth in the cold winter, you who hope for drop of water in our years of drought, you who hope for beam of light in this gloomy darkness..you who believed, loved and sacrificed..you who cried, rejoiced and chanted… you who trusted, promised and fulfilled… Rise up. It's the time of men."
"We never doubted that we would return back to our citadel. We always bet on its guards of loyal fans. Let's put what divides us aside and bury what hurts us in tombs that no one knows its way," the statement added.
The stressed members must wear any of the club's uniforms.
The die-hard group has been in conflict with the Club President Mortada Mansour after he denied them access to some games.
Tensions also erupted between them after members of the group attacked the club in July after Mansour attacked them in a press conference during which he announced that Hossam Hassan will be leading the club's team.
In August, Mansour survived an assassination attempt, which he accused the Ultras of being behind it.
Edited translation from Al-Masry Al-Youm