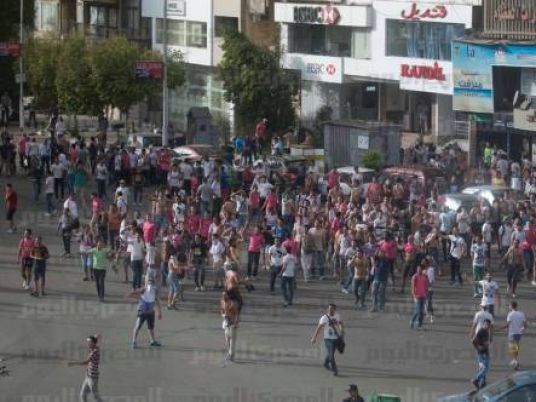 The Zamalek Club fans White Knights has described the bloody incident at the Zamalek-Enppi match, which claimed the lives of 22 fans, as 'planned'.
In a statement issued on Monday, the fans included three examples that prove the incident was a massacre. "Did you know that the iron cage, at which most of the victims were killed, was fixed one day before the match and was never used before at any football matches in Egypt or in the world?"
"Mortada Mansour [Zamalek Club Chief] bought all the tickets before the match after an agreement with the Interior Ministry. He called TV Presenter Medhat Shalaby before the match and told him that there will be a surprise for the White Knights today," the statement added. Moreover, "[TV Presenter] Ahmed Shobeir told the White Knights: the country will pass over your bodies."
"Just keep it for history," the statement concluded.
Edited translation from Al-Masry Al-Youm