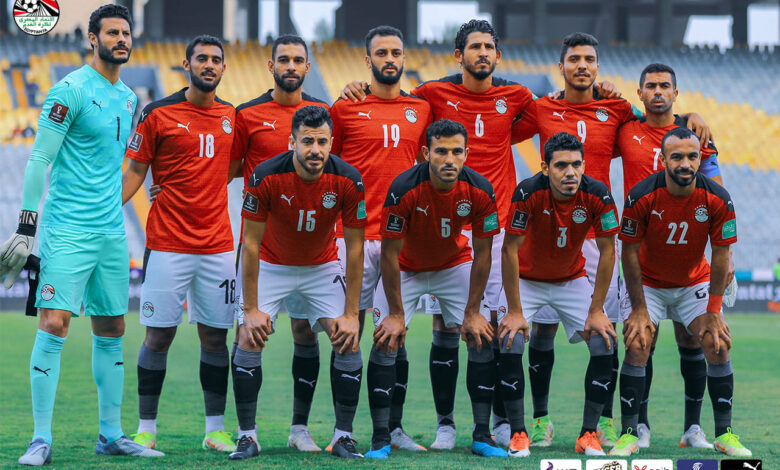 Football fans are eagerly awaiting the match between Egypt and South Korea, seeking out channels that are broadcast the event
The two teams are currently preparing for the upcoming official competitions.
The Pharaohs are seeking to play good and reconcile with fans after its unexpected loss against Ethiopia with two goals without a response in the 2023 African Nations Cup qualifiers.
Meanwhile, the Korean team is taking the game very seriously because it is among the last preparations for the 2022 World Cup in Qatar.
The choice of facing Egypt came due to the presence of Ghana in the same group in the World Cup, which requires contact with the continent.
Tuesday is the date of the match between Egypt and South Korea, at 1:00 pm Cairo time and 2:00 pm Saudi Arabia time.
The match will be broadcast on the Ontime Sport channel, which provides an analytical studio for the confrontation, as well as a refereeing segment and more than one audio channel.
Al-Masry Al-Youm allocates live updates for the match between Egypt and South Korea through its various platforms.
The importance of this match
South Korean newspapers have covered the upcoming match between their country and Egypt as part of the preparations for the 2022 World Cup.
South Korea is in the last group of the World Cup in Qatar, along with Ghana, Uruguay, and Portugal, the European champions in the 2016 edition.
Korean newspaper "Domin" said that the confrontation occupies a special place for the national team, as coach Paulo Bento relies on it to prepare his players.
The Egyptian national team is the representative of the African school, which South Korea will clash with in the 2022 World Cup, when it faces Ghana.
Edited translation from Al-Masry Al-Youm