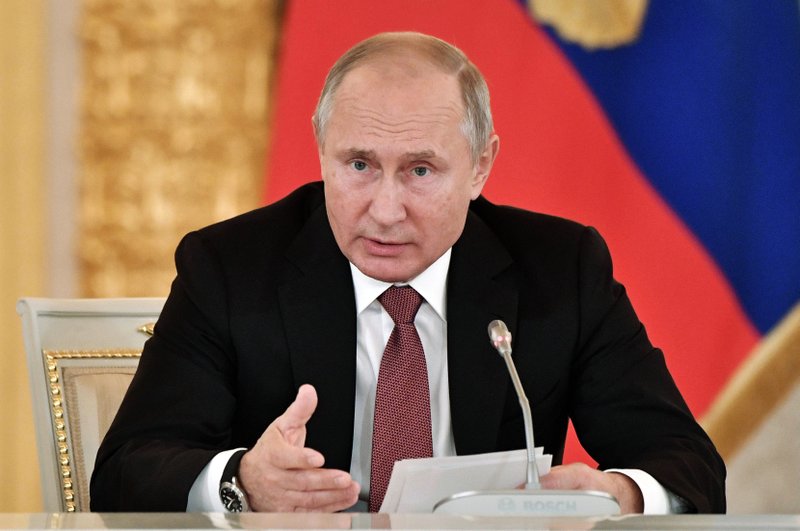 Watching soccer is a ritual. I was in London at the beautiful grand home of Charles O'Brien in Regents Park … It was a beautiful, unusually sunny day and Charles –in a pale blue shirt and a navy blue jacket –was hosting a group of friends to watch the Chelsea, Real Madrid soccer game in his high-tech widescreen cinema.
We all arrived within minutes of each other, Frank Gifford, a British banker, in jeans and a green polo shirt, Ezra Friedman, an Israeli tech entrepreneur, in a leather jacket and NY cap, Nancy Rahman, in a yellow cut dress, a Lebanese journalist living in Paris, Sofia Lopez, a political analyst living between Madrid and London, in a warm light blue two-piece suit and I were all warmly directed by the host to the cinema room.
A beautiful buffet was set up with coffee, tea, beer, wine and finger food. A pitcher of iced tea on the side with very large chocolate chip cookies of every shape reflected O'Brien's Texas roots although he is now semi- retired in London.
The referee gave a wave and a whistle, and the game was on. In less than thirty minutes you could tell Charles, Frank and Nancy were Chelsea fans. They jumped up and cheered as Chelsea's Lukaku scored not once but twice. The fans in the stadium were screaming with raised arms reminding me of the fans in the coliseum watching the gladiators.
Sofia was silent, and Ezra was multitasking, fiddling with his cell phone and reading something off a pocket notebook. I was enjoying the game, munching on a cookie, and sipping a tall glass of iced tea.
At halftime it was two-nil to Chelsea and Sofia was unhappily arguing with Frank that soccer was not as it used to be. Her point was that there are too many fouls and violence and not enough style. Two Real players were injured in the first half and substituted, and she was not a happy Spaniard.
The second half brought more surprises as Benzema from Real Madrid levelled the score with two amazing goals in the span of 35 minutes. Sofia had a wide smile and was clapping so was Ezra. As the referee sounded the final whistle it appeared although everyone was not happy, all were satisfied. The players and coaches crisscrossed the field waving and jumping like gladiators as the crowds waved flags, clapped and screamed in English and Spanish.
Charles guided us to a beautifully manicured fenced garden behind his detached house. We settled in the garden with tea, scones, jam, cream, and pastries were passed around by a butler.
As the game ended in a draw the talk about soccer did not resume and Charles asked Frank about the impact of the Ukraine war on markets. Frank's face soured and he said "pretty bad". He added the world does not yet realize what we have unleashed. Economic disruption he mentioned, inflation, bankruptcies, slowdown of growth, more supply chain challenges and sanction mania that will have many knock-on impacts. All this, he said waving his arms in the aftermath of a pandemic that is not over yet.
Sofia said Frank is right. Look at the prices of commodities, energy and food prices surging in Europe and the Middle East. Even Asia and Latin America are impacted, said Nancy as she devoured a scone with jam. Sofia interjected as she crossed her legs and adjusted in her seat and said it was not over yet. Even as we sit here, she added,
Zelensky is enjoying the attention he is becoming a hero from zero while Ukrainians are dying and infrastructure is being destroyed, with millions of Ukrainians becoming displaced and migrating.
Ezra looked at Sofia "whose fault is that?" he asked. "Putin has been on a rampage for weeks" he emphasized with an outstretched palm. "But what did you expect Putin to do?" Nancy said standing up and balancing her teacup. "Putin has been for over a decade warning no more infringement of NATO towards Russia. Instead of the West understanding the message, everyone in America, Britain and the EU encouraged Zelensky to poke the bear." Ezra was about to respond but Nancy continued "on solid based information" she added, "NATO has been supplying arms to Ukraine undertaking training and advising Ukrainian forces for the past year so what did you expect Putin to do?" She asked.
"To every story," Charles interjected "there are two sides…" and he added "there is also a media war ongoing to paint Putin as Hitler and what the Russians are doing as genocide." "Rubbish" Sofia responded, "Putin is protecting Russia from missiles in Ukraine just as Kennedy protected America from missiles in Cuba. As for genocide, if 3000 civilians are killed as per US and UN sources is genocide then what do we call what happened in Iraq or Afghanistan?" she added.
There was a moment of silence and I said, "there is something very strange in this Ukraine war." Everyone looked at me as I slowly put my glass down and took a moment and said "Where is Henry …? "
Charles smiled with an understanding look, Frank and the rest looked puzzled as if I had gone off the conversation topic.
After another moment of silence, Frank said "what are you talking about?" I shuffled in my seat, crossed my legs and said "Have you all not noticed that there is no undergoing negotiation, no mediation, no Henry Kissinger to identify common ground and bring a cease-fire – as if all parties – other than the antagonists want the conflict to go on?"
Nancy slowly said, "it looks like the West wants to fight Russia down to the last Ukrainian." Frank said, "Common sense apparently is no longer common and is replaced by screaming media and calls for escalation."
Ezra got up and walked towards the pastries and turned around and said "There are no more Henry Kissingers in today's world. Sadly we lack wise, capable and serious leadership that is rational and has the benefit of humanity as its ultimate goal." he added, "Conflicts everywhere" Ezra emphasized, "from my own country and across the world …conflicts that can be solved but no one really is interested to invest the energy and resources to do so."
I said, as Ezra came back to his seat with a plate of pastries, "I was twenty years old buying flowers for my late mother from a shop across from the American Embassy in Cairo as Kissinger's motorcade arrived for the first step in his amazing and fruitful shuttle diplomacy."
I remembered Henry would leave DC at night to have breakfast in London, tea in Paris, lunch in Cairo and dinner in Tel Aviv as he prepared the groundwork for bringing the conflicting parties together and moving to a ceasefire and then to a settlement. "At times" I added, "he would shuttle between Tel Aviv and Cairo four times a day negotiating, cajoling, threatening and providing an array of incentives."
The group was nodding, and Charles said "it's strange how there are no more Kissinger's on the world stage. Kissinger opened up China, brought a ceasefire to the Israeli -Egyptian war, navigated a difficult transition from Nixon to Ford and much more," he added as the conversation was winding down.
"I met Kissinger several times. We have no Kissinger's today," he said sadly. He asked, "Have anyone of you met Kissinger?" No responses from the others and I said "Yes, I had met him at a reception in New York over 15 years ago and asked about the Palestinian Israeli conflict and how it can be brought to an end. Walking slowly, he looked at the ground and in his famous, gruff voice said "Today there is no Sadat, as he waved goodbye heading to the exit."
As we were leaving and thanking our host, my thoughts turned to the night of September 13th 2017… when I was honoured by the London Center for Policy Research in New York along with Dr Kissinger. An honour I will always cherish but still, there seemed to be no answer to "where is today's Henry? ".
Bio of M. Shafik Gabr: 
M. Shafik Gabr is a renowned leader in international business, innovation, investment and one of the world's premier collectors of Orientalist art, and an accomplished philanthropist.
During his career, Gabr established over 25 companies plus three investment holding companies including ARTOC Group for Investment and Development which, established in 1971, is a multi-disciplined investment holding company with businesses in infrastructure, automotive, engineering, construction and real estate, over the past three years focusing on investment in technology and artificial intelligence.
Gabr is the Chairman and a founding member of Egypt's International Economic Forum, a member of the International Business Council of the World Economic Forum, a Board Member of Stanhope Capital, an International Chairman of the Sadat Congressional Gold Medal Committee, and a Member of the Parliamentary Intelligence Security Forum. Gabr is a Member of the Metropolitan Museum's International Council and serves on the Advisory Board of the Center for Financial Stability, the Advisory Board of The Middle East Institute, and the Global Advisory Council of the Mayo Clinic.
Through the Shafik Gabr Social Development Foundation, Gabr is helping to improve elementary-school education in Egypt, introducing students to arts and culture and promoting sports and physical fitness for youth. The Foundation has its first Medical and Social Development Center in Mokattam, Cairo, offering free medical and health services. In 2012 Gabr established in the US the Shafik Gabr Foundation which supports educational and medical initiatives plus launched in November 2012 the 'East-West: The Art of Dialogue initiative promoting exchanges between the US and Egypt with the purpose of cultural dialogue and bridge-building.
Gabr holds a BA in Economics and Management from the American University in Cairo and an MA in Economics from the University of London.