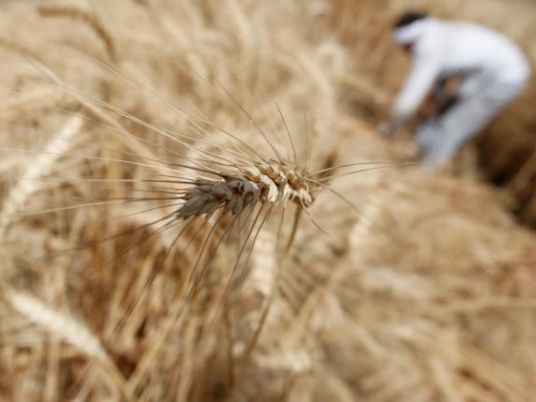 A government fact-finding committee on wheat stores has reported large amounts of wheat missing from silos in 6th of October City, with some silo owners over-reporting the amount of wheat in their possession by up to 50 percent.
Galal Awara, an independent MP and committee member who was among those visiting the silos on Monday, said that one silo owner had repaid LE56 million to the Supply Ministry after the committee found wheat to that value was missing from his stocks.
MP and committee member Ehab Abdel Azim said the committee will compile reports on the inspection and submit them to parliament ahead of action against those responsible.
The investigation into wheat stocks held in private silos was prompted by unusually high local procurement figures, leading some to suspect corruption among industry officials, traders and lawmakers.
Egypt, the world's largest wheat buyer, said in June that in the latest procurement season it bought nearly five million tonnes of local wheat from its farmers, the second highest figure on record and well above the three to 3.5 million tonnes per year farmers had delivered in the past decade.
Wheat millers and traders have told Reuters that the high figure was a result of private suppliers misreporting their stocks to collect government payments for highly subsidized local wheat not actually in their silos.
On Sunday, Egypt's Supply Minister Khaled Hanafi said that a re-count of wheat in privately owned silos would be finished in less than a month.
Meanwhile, MP Yasser Omar criticized Hanafi for the situation, calling into the question the unusually high figures for wheat stocks in Egypt, suggesting that the ministry's system of wheat and bread supplies was being abused.
In 2011 and in 2012 the official stores of wheat in Egypt amounted to 9.5 million tons, droping to 7.5 million tons in 2013, but then suddenly shot up to 10.5 million tons in 2014 and 2015, said Omar.

Saying that such figures were surprising, he said that "it's better to refer this issue to the military authorities to stop violations."