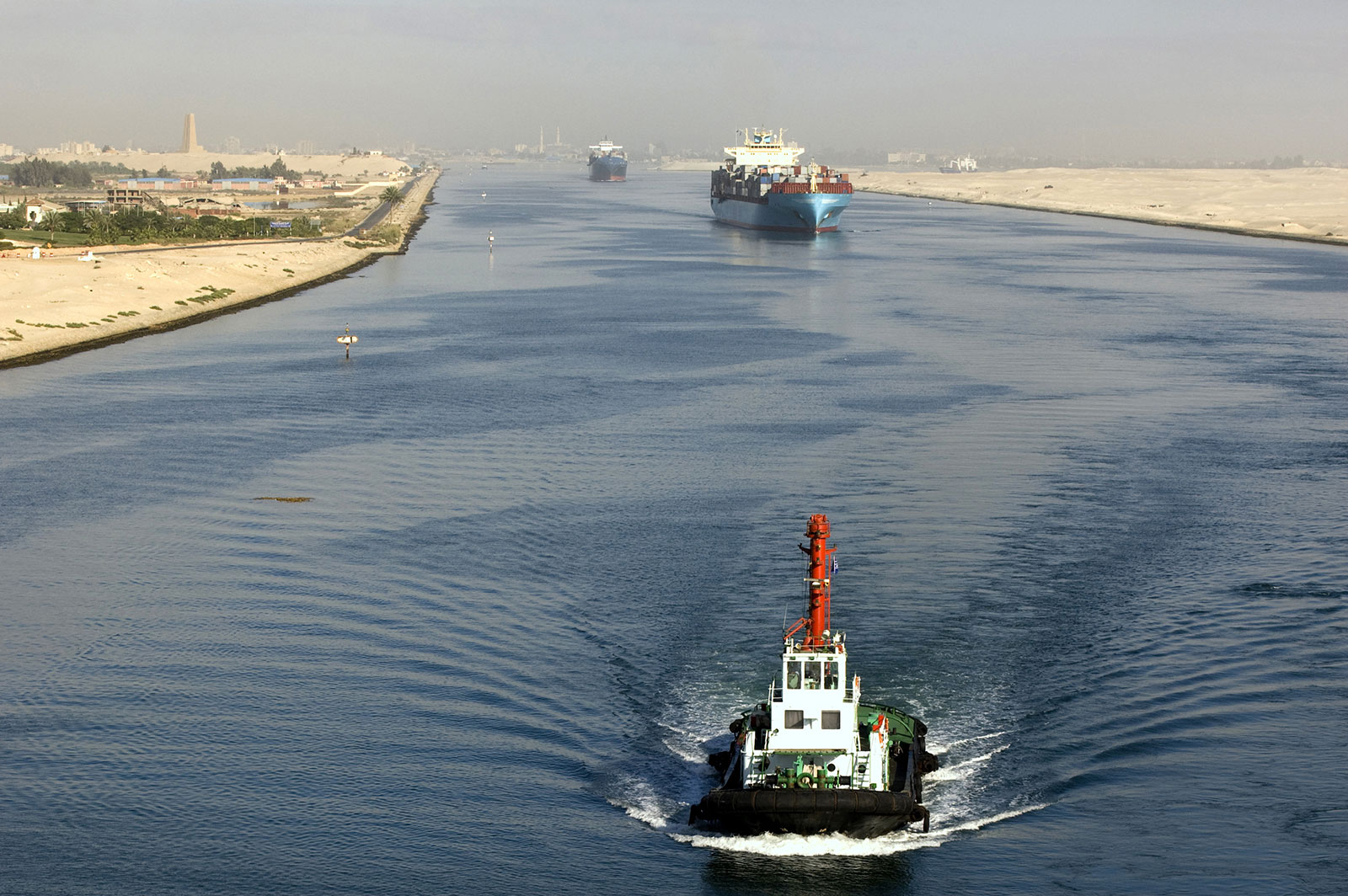 A great deal of controversy has arisen over the past few hours in Egypt regarding the proposal to establish the Suez Canal Authority Fund.
This was announced by president Abdel Fattah al-Sisi at the economic conference held in October.
Sisi said at the conference: "How can such a giant institution not have a financial solvency of 300 or 400 billion?"
Sisi then instructed the establishment of the authority's revenue fund, expecting the financial solvency for the Suez Canal Authority to reach LE300 or LE400 billion in four years.
Speaker of the House of Representatives, Hanafy Gebaly, then referred a draft law submitted by the cabinet to a joint committee consisting of the House of Representatives' Economic Committee and the Plan and Budget Committee to discuss amendments to Law No. 30 of 1975 regulating the Suez Canal Authority.
The committee held seven meetings to discuss the draft law, in which head of the Suez Canal Authority, Osama Rabie, participated, as well as representatives of the Suez Canal Authority, the Central Bank of Egypt, the General Authority for Investment, the Financial Regulatory Authority, the Ministries of Finance and Justice and the stock exchange.
The bill aims to establish a fund owned by the Suez Canal Authority to increase the authority's ability to contribute to the sustainable economic development of the Suez Canal Authority facility and its development, through optimal utilization of its funds in accordance with the best international standards, and aims to enable the Suez Canal Authority to confront crises and emergencies.
The fund also aims to enable the Suez Canal Authority to carry out all economic and investment activities, including the fund's contribution, alone or with others, to establishing companies, raising its capital, and investing in securities.
This in turn enables the aforementioned fund to buy, sell, rent, and exploit fixed and movable assets belonging to the Suez Canal Authority.
As soon as discussions began in the House of Representatives on the draft law, it caused controversy on social media in Egypt, amid wide denunciation, out of fear about the fate of the Suez Canal itself after the House of Representatives approved the bill and the President of the Republic ratified it.
The majority of criticism was directed to Article 15 bis b, which stipulates that the fund may contribute alone or with others in the establishment of companies, or in raising their capital: investing in securities, buying, selling, renting, exploiting and benefiting from its immovable and movable assets.