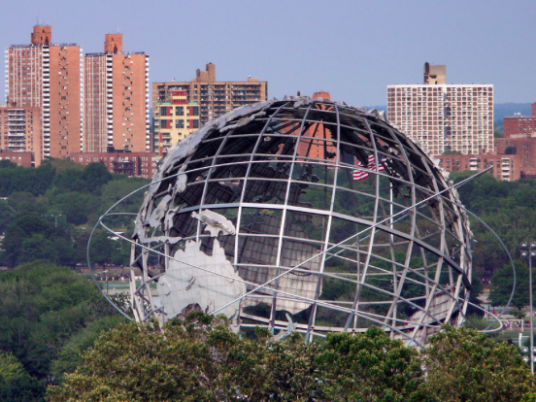 For the second time, Queens is predicted to become the most popular and trendiest destination for holidaymakers, this time projected to overtake Brooklyn as the new "hipster haven" in 2016.
Last year Lonely Planet declared Queens, New York the best US destination of 2015, raising eyebrows in and out of the travel industry.
Editors at the respected travel brand lauded the borough for boasting the biggest and best Chinatown in NYC, a dynamic neighbourhood diversity – Astoria and Rockaway – and designer, boutique hotels that offer visitors more bang for their buck just a few subway stops away from Manhattan.
This year, online booking site Hotels.com has likewise decided to give the New York borough the top spot on its Top 10 Travel Predictions for 2016.
In recent years, Brooklyn landed on the radar of Millennial hipsters who began flocking to the outer borough for its low-rent and burgeoning food scene.
But between 2012 and 2013, the number of visitors to Queens has seen a 12 percent growth compared to Brooklyn (8 percent), thanks to an eclectic food scene and the development of trendy boutique hotels like The One Boutique Hotel in Flushing and the Z NYC Hotel in Long Island City, says Hotels.com.
The local tourism office has also been capitalising on the windfall title bestowed by Lonely Planet, by launching an aggressive promotional campaign this past spring with the tagline "The World's Borough."
More than 120 countries are represented in the area and 135 languages spoken.
To make their predictions, analysts looked at the number of bookings made on their site.
After recording a nearly 40 percent increase in travel demand in 2014, experts also predict that demand for Dallas will continue to grow in the new year.
The city is home to major Fortune 500 companies such as Southwest Airlines, Exxon Mobil and Texas Instruments.
The first international destination to appear on the list is Phuket, the country's largest island.
Here are the top 10 destinations predicted to trend in 2016 according to bookings made on Hotels.com:
1. Queens, New York
2. Dallas, Texas
3. Anaheim, California
4. Milwaukee, Wisconsin
5. Oregon: Portland, Ashland, Eugene
6. The Rust Belt: Buffalo, Cleveland, Detroit, Pittsburgh
7. Mexico: Mexico City, Cancun, Riviera Maya, Ciudad Juarez, Tijuana
8. Phuket, Thailand
9. Ontario, Canada: Toronto, Niagara Fall, Mississauga, Windsor, Niagara-on-the-Lake
10. Oslo, Norway