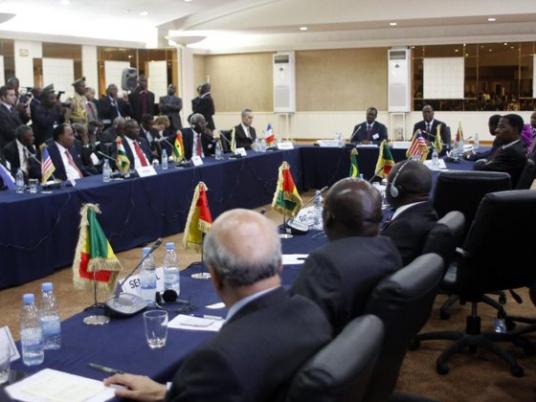 ABIDJAN –– West African regional bloc ECOWAS will begin sending soldiers to Mali by Monday as part of a mission to drive Al-Qaeda-linked fighters from the country's north, an Ivory Coast government official said on Saturday.
Malian soldiers retook a strategic central town on Friday after France intervened with air strikes to halt a southward advance by Islamist insurgents.
"The mandate for the deployment was signed by the president yesterday … Monday by the latest, the troops will be there or will have started to arrive," said Ali Coulibaly, Ivory Coast's African Integration Minister.
Ivory Coast's President Alassane Ouattara currently holds the rotating chairmanship of ECOWAS.
ECOWAS has for months lobbied the international community to support its plan for a regional military force to end the nine-month occupation of Mali's north by Islamist groups Ansar Dine, MUJWA, and AQIM, Al-Qaeda's North African affiliate.
Potential international partners in the operation had balked at fully backing the mission amid doubts about financing and disagreements over the force's mandate.
However an offensive this week by the Islamist coalition that threatened to seize the town of Sevare, home to a military base and a gateway towards the capital Bamako around 500 km (300 miles) to the south, forced the French intervention.
"Things are accelerating … this is not a mission to simply protect Sevare. We need to retake the northern part [of Mali] from the jihadis," Coulibaly said. "The reconquest of the north has already begun."
France on Friday said it launched a military operation in Mali to help the government there stem a push southwards by Islamist rebels who control much of the north, in a turnaround from its earlier stance against intervention by its forces.
Foreign Minister Laurent Fabius said on Friday he would not reveal strategic details of the intervention –– such as whether French troops were on the ground –– while it was ongoing so as to limit the rebels' knowledge of the operation but he confirmed that French forces carried out an air strike.