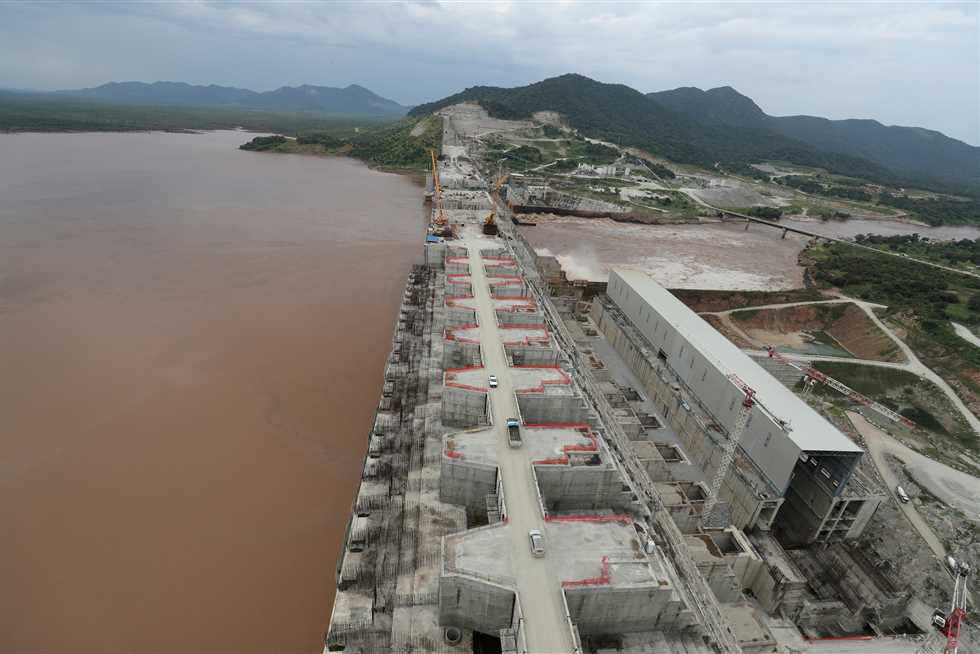 Sudanese Prime Minister Abdalla Hamdok on Monday said that his country will not accept imposing a de facto situation on the Grand Ethiopian Renaissance Dam (GERD) negotiations.
Hamdok made the announcement during a Sudanese High Committee meeting to follow up the GERD issue, in the presence of the committee members, ministers of justice, foreign affairs, irrigation and water resources, the director of the General Intelligence Service and the director of the Military Intelligence Service.
The construction of the GERD is a threat to the safety of 20 million Sudanese citizens whose lives depend on the Blue Nile, he stressed.
The Sudanese Committee discussed the progress of negotiations and consultations that took place during the last period between the various parties, as well as what alternative options were taken due to stalled tripartite negotiations over the past six months.
The meeting also discussed risks from Ethiopia starting the dam's second filling dam in July without reaching an agreement, and its impact on the safety of the Roseires Dam and other water facilities in Sudan.
It concluded with an affirmation on Sudan's position that a binding legal agreement on filling and operating the GERD must be reached which takes into account the interests of the three parties.
Egypt on January 10 said that the recent sessions of GERD negotiations have failed once again due to differences on how to resume talks and of the procedural aspects related to managing the negotiation process.
The three parties have held several rounds of negotiations over the past years, but have ultimately failed to reach an agreement.
The construction of the dam, which began in 2011, is considered to be one of Egypt's most serious water issues.
Egypt, which relies considerably on freshwater from the Nile, has voiced fears that the GERD would negatively impact the country's water supply, and has insisted that measures be put in place to protect downstream countries in case of drought during the dam's filling process.
Ethiopia, on the other hand, has stressed the importance of the project to bolster its economy, where more than half of the population currently lives without access to electricity.
Sudan is somewhat caught in the middle of the conflicting interests of Egypt and Ethiopia. There is potential for the country to develop further with the GERD's operation, but government officials worry that it could also threaten preexisting dams.