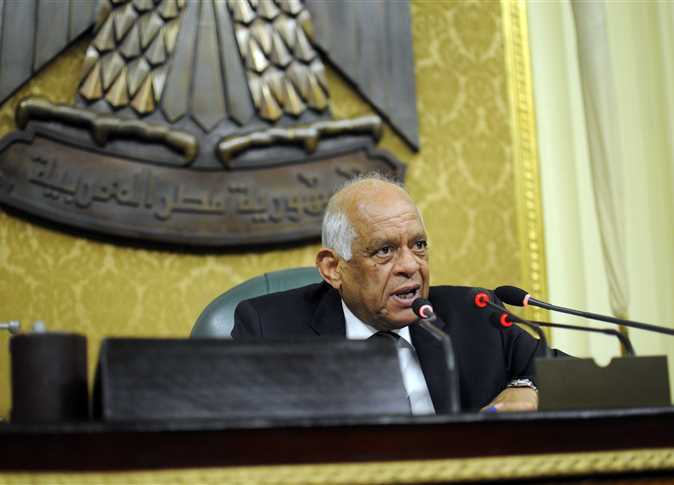 Egyptian Parliament Speaker Ali Abdel Aal said during a Tuesday parliamentary session that the Egyptian state will not accept the presence of any sit-ins or protests, noting that these acts are part of an old era.
He added that demanding rights through illegal channels are not acceptable, in reference to the sit-ins and protests. Abdel Aal's statements came while members of Parliament were discussing recent sit-ins organized by workers at the National Cement Company.
In 2017, Egypt's Parliament approved amendments to the so-called Protest Law after the parliamentary committees of National Defense and Security along with Constitutional and Legislative Affairs had discussed the changes.
The approved amendments gave the Interior Minister and security chiefs the right to ban, delay or change the route of a protest if they had information or evidence that it might threaten national security and public peace.
In December 2016, the Constitutional Court cited the unconstitutionality of the article that gave the aforementioned apparatuses the authority to ban or delay a protest and issued a decision saying that the Ministry of Interior no longer has the right to cancel or delay any protest, due to its violation of "a constitutional right," which pushed the Parliament to declare the unconstitutionality of the article in January 2017.
Human rights NGO Amnesty International said the law granted the Interior Ministry wide discretionary powers over protests and lays out broad circumstances in which demonstrators can be found in violation of the law.