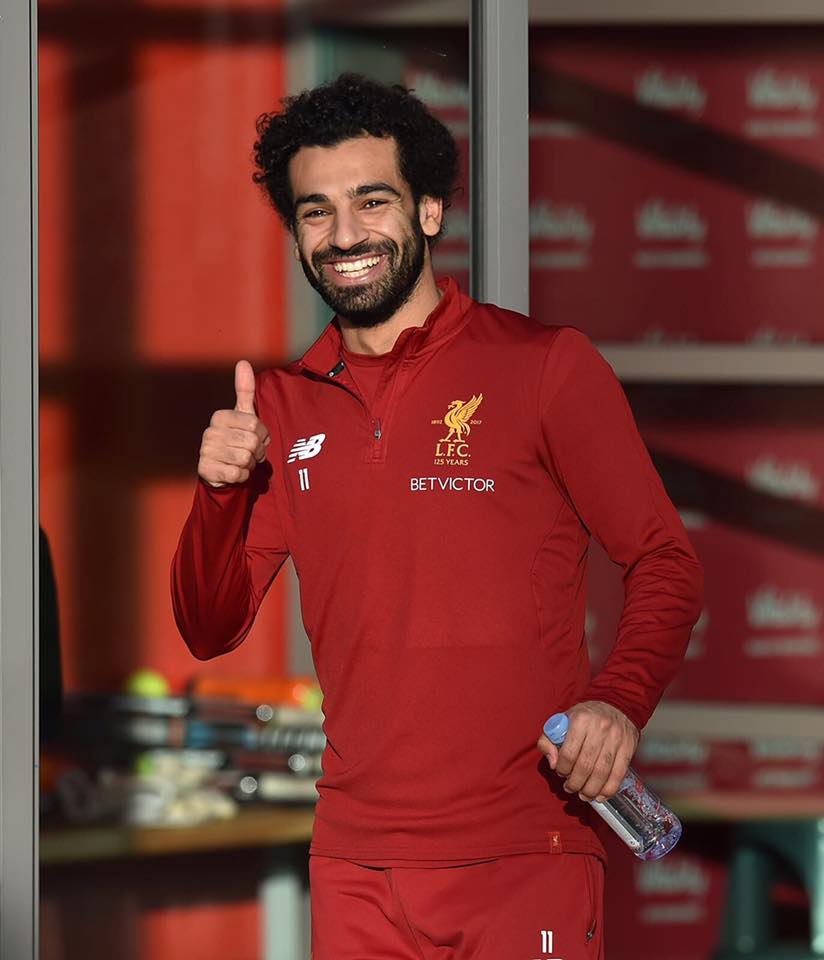 British Minister of Investment Graham Stewart spoke to press Tuesday during his current visit to Egypt about several investment opportunities that are underway between Egypt and the UK in the fields of sports, technology and supporting small businesses.
In the field of sports, Stewart considered Liverpool forward Mohamed Salah to be the best individual sports investment during the past years.
Stewart told press despite him being a Manchester United fan himself, he considers Salah to be an exceptional superstar, not only for his scoring record but also for his distinct personality. He added that Salah's attitude is the reason everyone loves him including Manchester United fans, to an extent that many are keen to wear his t-shirt.
He added, "we want to invest and get a new Mohamed Salah from Egypt, but this time to play for Manchester United," adding that Egypt's ever growing population as well as its strides in sports improvement will definitely encourage sports investments to find champions in all sports.
Mohamed Salah rose to fame last year after breaking records and winning several awards, most notably the Golden Boot, Top Scorer of the Top Five Leagues and BBC African Player of the Year (2017). He has also been pegged as one of the favorites to win the Golden Shoe, football's most prestigious award. If he does, he would have ended a ten-year-reign on the boot between Cristiano Ronaldo and Lionel Messi, broken only once by Luis Suarez (2013-14).
However, Stewart pointed out that Salah is not the only investment link between Egypt ad the UK, adding that both countries share interest in several fields. He stated that British investments in Egypt stood for around 14 percent of the total foreign investments in Egypt in the 2016-2017 year, as the total trade between both countries surpassed £3 billion during the past year, accounting for a 5-percent raise compared to last year.
Stewart added that the countries aim to further enhance their cooperation as today will witness the signing of an agreement between leading UK technology company Ratchford and an Egyptian company to transfer the technology of manufacturing prosthetics. This will be the first factory of its kind in Egypt.
As for supporting small businesses, Stewart told press that he has already met with Central Bank officials who assured him that the bank aims to have different financing methods for small businesses. The officials also assured the minister that the small business sector is on the rise in Egypt, as its employees have grown from 2 to 2.5 million people. Additionally, they assured Stewart that they aim to have 10 million people working in the small business sector, and ensure LE30 billion investments.
Finally, the minister concluded by expressing content by the fact that British investors currently find Egypt an attractive investment destination, mostly as a result of the recent steps that Egypt has taken to encourage investments, most notably: racing against time to establish a company in Egypt less than a week rather than 600 days These measures, according to the British minister, show Egypt's determination to attract foreign investments. He added that more steps need to be taken when it comes to investment rules as Egypt is still a difficult country to invest in.
Britain and Egypt have traditionally enjoyed longstanding bilateral relations in several fields including defense, politics, trade and education.