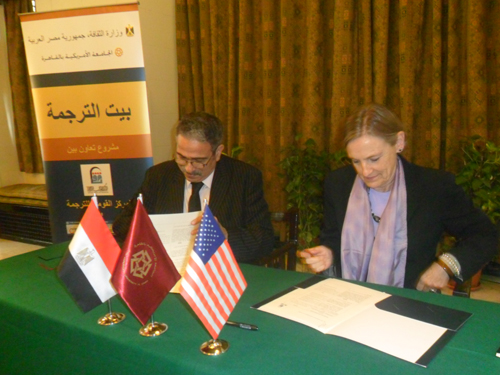 The Anti-Terrorism Observatory, established by the Egyptian Organization for Human Rights (EOHR) in cooperation with the Arab Federation for Human Rights (AFHR), says it has collected evidence that Qatar supports the Muslim Brotherhood, which is labelled a terrorist organization in Egypt and is associated with other terrorist groups such as 'Hasm', 'Al-Eqab Al-Thawry' (The Revolutionary Punishment), and others, said Chairman of EOHR Hafez Abu Se'da on Wednesday.
The remarks came at a seminar organized in cooperation with AFHR at the headquarters of the Swiss Press Club in Geneva, under the title 'Qatar and Terrorism'.
The Anti-Terrorism Observatory, composed of a group of legal experts and activists, monitored approximately 1,286 terrorist attacks in Egypt between 2014 and 2018, which killed 900 civilians and 600 police and armed forces personnel, Abu Se'da said.
He accused Qatar of providing financial, media, and military support for terrorism in Egypt and across the Middle East. He called on Qatar to stop supporting terrorism in compliance with international law and the UN Security Council resolutions on combating terrorism.
Essam Shiha, Secretary-General of EOHR, said that terrorism is a crime against humanity and that terrorism has been linked to the Muslim Brotherhood since its inception in 1928. After June 30, 2013, there was strong evidence of Qatar's support for the Muslim Brotherhood, Shiha added.
Shiha said more than 1,500 people had been killed by terrorism in Egypt, and claimed that evidence was sufficient to litigate Qatar at domestic and international courts, and even at the International Criminal Court, for supporting terrorist groups.
Professor Richard Burchill, an expert on international law and the director of research and engagement for the international security consultancy, TRENDS, said that Qatar's support for terrorism was not new, and it was evidenced by Qatar hosting Taliban and Al-Qaeda members after the 9/11 attacks.
Burchill added that Qatar supports terrorism despite signing international agreements obligating it to combat terrorism and curb its funding. "Qatar offers support to terrorist organizations such as Taliban, Al-Qaeda, Nusra Front, and Hamas," he mentioned.
Edited translation from Al-Masry Al-Youm