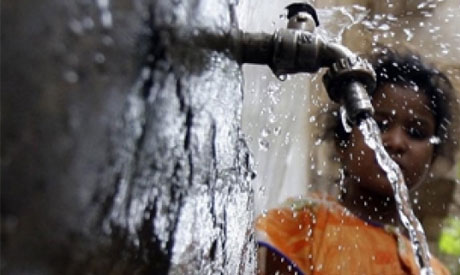 Egypt's Prime Minister Sherif Ismail signed off on Wednesday to raise drinking water and sewage fees starting August by as much as 50 percent for consumers of all consumption tiers.
The new prices for residential use range between LE0.45 to LE2.15 per cubic meter, depending on consumption, according to the price breakdown published on the Official Gazette.
Sewage fees, which are calculated as a percentage of water prices, increased to 63 percent of the water price — up from 57 percent.
Prices for businesses' use range from LE2 to LE6.95, depending on industry and consumption levels, whereas sewage fees have increased to 92 percent of the water price.
Egypt introduced sweeping economic reforms last year as part of a three-year $12 billion International Monetary Fund loan program, floating the EGP and cutting subsidies, to attract foreign investments.
The government raised electricity prices by up to 42 percent and fuel prices up to 50 percent this fiscal year, to help meet the terms of the IMF loan.
There is surging discontent over President Abdel Fattah al-Sisi's austerity policies, but PM Ismail has said that the decisions were essential and could not have been delayed.