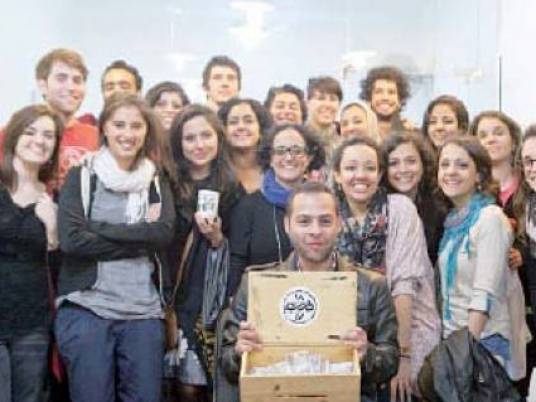 The phosphate shipment that sank in the Nile river has not affected drinking water, since the chemical did not dissolve, the head of the state company for water said on Wednesday.
The ministry of irrigation and water resources announced yesterday a state of emergency to monitor the Nile water in Upper Egypt after fertilisers containing phosphate sank when the ship carrying them collided with a bridge, in the city of Qena.
The head of the state's Holding Company for Water Supply and Sanitation Mamdouh Raslan told Aswat Masriya over the phone that the company halted operations in "about six" water plants, "immediately" after the incident, as a precautionary measure.
However, after taking samples, "we confirmed" that the phosphate was a solid substance, not a powder and so, it did not dissolve in the water, he said.
Operations in all water stations have resumed, Raslan said, adding that the company is monitoring the situation by continuously taking samples from the scene of the incident and samples of water going into the plants.
The governor of Qena was cited by state run news agency MENA as saying that the results of testing the samples from the scene show that the water is suitable for human consumption.