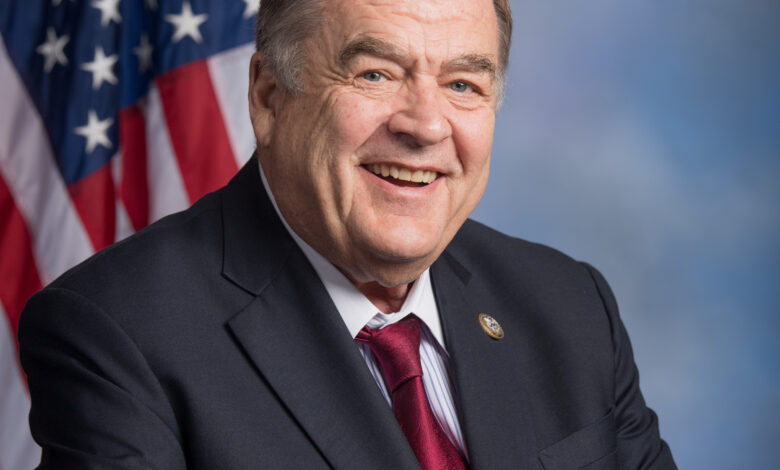 US Congressman Dutch Ruppersberger sat down for an exclusive interview with Al-Masry Al-Youm from Washington DC, where he confirmed his awareness of the importance that the Nile River has to the livelihoods of every Egyptian – and assured the US should play a more active and direct role in the Grand Ethiopian Renaissance Dam crisis.
"We cannot allow these discussions to end without a solution," he stressed, calling on the on the African Union to play a major role in handling the dispute.
Ruppersberger – who has been a member of the US House of Representatives since 2003 – also explained how US President Joe Biden's current visit to the Middle East will help the US in facing current energy challenges.
Biden's meeting with various Arab leaders in Saudi Arabia is a prime opportunity to focus on the US's ties with its various allies in the region, he noted.
Egyptian-American relations:
The US Congressman also chairs the "Friends of Egypt in Congress".
The formation of the "Friends of Egypt in Congress" gathering coincides with the passage of 100 years of partnership and diplomatic relations between the United States and Egypt, which he said is a partnership is based on a shared commitment towards ensuring lasting peace and economic growth for both nations.
Ruppersberger noted that the "Friends of Egypt in Congress" gathering has displayed the shared challenges Egypt and the US face, such as terrorism and the need to peacefully resolve the Israeli-Palestinian conflict.
He said that after decades of the Camp David peace agreement between Egypt and Israel, "We continue to respect the historic agreement with strong contributions to peace and security in the entire Middle East."
He also expressed his hope that Egypt will continue to lead the world and that Egypt and the United States will enjoy another century of partnership and progress.
President Biden's visit to Middle East:
Ruppersberger said that Biden's visit – the first since he took office in 2020 – comes at an important time to help ease ongoing tensions in the region.
Washington has focused its efforts during the last period, he said, in confronting Russian aggression against Ukraine and facing Chinese expansions – which he assured would not come at the expense of the Middle East.
"The US President's visit to the region is an important opportunity to emphasize the importance of relations with our allies and partners in the Middle East, noting the need to support the renewal of ties between Israel and Arab countries to deter Iran," he explained.
Saudi and US relations:
Ruppersberger also commented on Biden's latest meeting with Saudi Crown Prince Mohammed bin Salman, which he called 'very important' as it discussed various fundamental matters of interest such as the war in Yemen and human rights issues.
"The region has an important opportunity to underscore the importance of relationships with our allies and partners in the Middle East," he said.