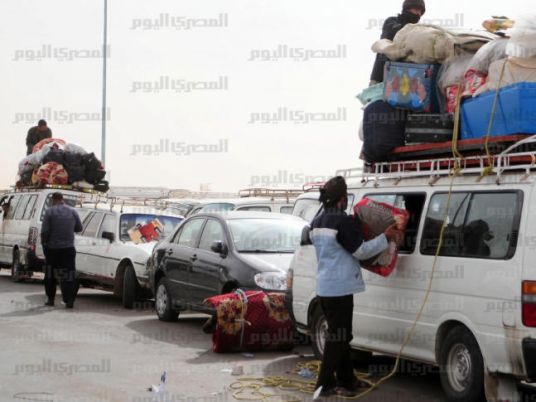 United Press International said Egypt has asked the US Defense Security Cooperation Agency to provide it with control systems and logistical support to secure its border with Libya, where Islamic groups are fighting for power.
In a note sent to Congress, the agency said the deal, which was approved by the State Department, is for US$100 million to improve the security of a friendly country that is an important party for political and economic stability in the Middle East.
The note said that the mobile security system will help the Egyptian border guard detect patrol areas from a distance and signal early warnings to allow for a faster response to threats facing border guards and civilians.
The package includes a supply of sensors, monitoring devices, mobile towers, communication equipment, spare parts, training courses and logistical support programs over five years.
Edited translation from Al-Masry Al-Youm