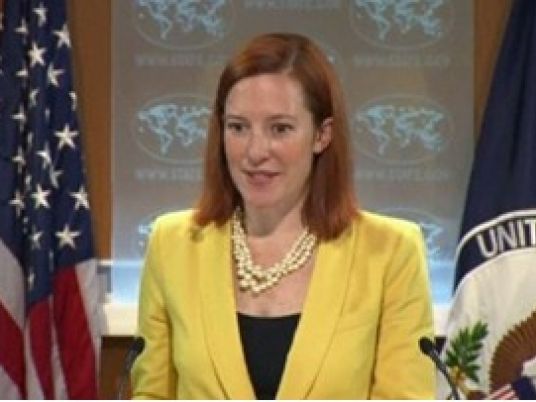 The United States has expressed concerns over a jail sentence issued against 23 Egyptian activists over charges of breaking protest laws, urging the government to reconsider the restrictive regulation.
The Cairo Criminal Court on Sunday sentenced activist Sanaa Seif Abdel Fattah and 22 others to three years in prison for taking part in protests in June outside the Ettehadiya Presidential Palace that condemned the laws on protests.
"We are deeply troubled by the harsh prison sentence issued yesterday against 23 Egyptians for organizing an unauthorized protest," said US State Department Jen Psaki in a press briefing on Monday. "The defendants were sentenced to three years in prison under Egypt's highly restrictive demonstration law. We urge Egypt's leadership to quickly complete its review of the demonstration law and to release an amended version that will enable full freedom of expression and association."
Pro-democracy activists had condemned the law issued under former interim president Adly Mansour, which requires prior permission for holding protests and gives security forces the right to reject requests for demonstrations.