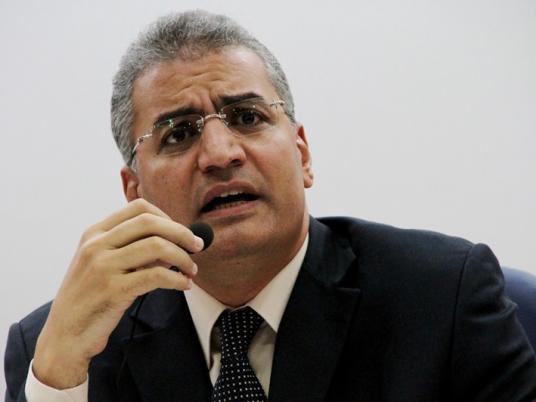 Wasat Party head Abul Ela Mady and his deputy Essam Sultan were both arrested in Cairo early Monday for involvement in killing protesters in recent violence.
Both men were arrested on charges of inciting violence, killing protesters and insulting Egypt's judiciary.
Mady and Sultan were arrested in the Moqattam district of the Egyptian capital, and were then sent to Aqrab prison, where nine Muslim Brotherhood leaders are being held.
Prosecutors also ordered the arrest of Safwat Hegazy, a preacher known for his ties with the Muslim Brotherhood, on charges of inciting violence, after he led a march from Rabea al-Adaweya sit-in to Nasr Road which degenerated into deadly clashes with security forces.
Hegazy reportedly then left the march and went back to the sit-in.
East Cairo Prosecution imprisoned 72 people for 15 days pending investigations for their involvement clashes that broke out between supporters of ousted President Mohamed Morsy and security forces early on Saturday near the pro-Morsy sit-in at Rabea al-Adaweya.
The defendants face charges of murder, attempted murder and possession of explosives.
They are also charged with assaulting the police, damaging public and private property, blocking roads and possession of unlicensed weapons.
Most of the suspects come from outside Cairo, according to investigations.
Edited translation from MENA