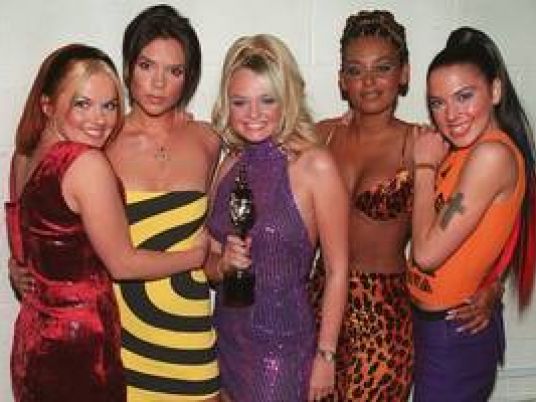 Three members of the Spice Girls hinted at a reunion as they released a video on Friday marking 20 years since their band's debut single "Wannabe" stormed the charts worldwide.
Emma Bunton, known as Baby Spice, Mel B, Scary Spice and Geri Halliwell (now Horner), Ginger Spice, thanked fans for their support in a video posted on YouTube and a website called "Spice Girls GEM", thought to refer to the trio's initials.
There was no sign of the other two original band members, Victoria Beckham, Posh Spice, and Melanie Chisholm, Sporty Spice, in the video.
"We hope to tell you soon what you want, what you really really want," a written message in the video said, referring to lyrics from "Wannabe".
"We want to celebrate and have a party … And when we do, you're all invited," Mel B, real name Melanie Brown, said alongside Baby and Ginger.
The Spice Girls released "Wannabe" in July 1996 and went on to sell more than 80 million records worldwide.
Songwriter and music producer Eliot Kennedy, who previously worked with the band, told a British morning television show on Friday he had been in the studio with Mel B, Horner and Bunton.
"We wrote a brilliant song and the energy was exactly like it was 20 years ago," he told "Good Morning Britain", adding that the band had had "a massive effect" on pop music.
Asked about the song's potential release, he said: "Who knows right now. It's in a bit of state of flux … They've got lots of plans."
Chisholm took to Twitter to mark the anniversary saying: "Happy 20th Birthday #Wannabe you haven't aged a bit".
The group left millions of fans distraught when they said they would be going on an indefinite break and focusing on their solo careers in 2000. All five members briefly reunited at the 2012 London Olympics.