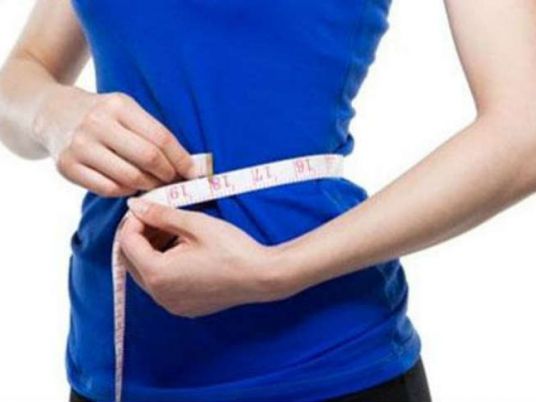 Chinese women are competing online to see who can be most paper-thin.
The country's social media sphere has in recent years been swept by numerous selfie crazes featuring women eagerly demonstrating how well they can physically conform to mainstream beauty standards.
The latest example has them posting photos of A4 sheets held vertically in front of their waists to prove just how thin they are. The waist is not supposed to be wider than the sheet.
The hashtag #A4Waist had more than 110 million views as of Tuesday and over 100,000 comments on the Twitter-like Weibo social network, many from women triumphantly posting photos of themselves with their sheet of paper or bemoaning their inability to do so.
"Let me show mine too!" said one, who had no trouble conforming to the demand. "Does this count as an A4 waist?" she asked.
Even government organisations jumped on board, with verified police forces' accounts posting photos of attractive female employees holding A4 sheets bearing information on how to prevent identity theft, or admonitions against drink-driving.
The fad was termed a "fitness challenge" by the official People's Daily newspaper on its Twitter account — inaccessible on the mainland. The country's strict online censorship blocks numerous foreign websites and social networks such as Twitter, Instagram and Facebook.
On those blocked sites, many foreigners were quick to bash the Chinese trend. Users on Instagram and Twitter mocked it with poses behind multiple papers taped together, holding A4 sheets with body-positive messages written on them, or using university diplomas and asking: "Does this degree make me look fat?"
Measuring beauty
Previous crazes had women placing stacks of coins in the hollows of their collarbones to prove themselves thin, or tucking a pen beneath their breasts to demonstrate the fullness of their curves.
"You're very beautiful irrespective of A4 waists or breasts that can hold up pens — your beauty is unique, so don't apply weird standards to yourself," said one detractor.
But such jibes were rare in China. "Chinese girls' bodies are just equipped with thinner waists than [those foreign girls]. Usually with a healthy diet and a bit of exercise it's not hard to get an A4 waist, and one feels happy to feel a bit fit," wrote one commentator.
Xiao Meili, a women's rights activist who once walked 2,000km from Beijing to Guangzhou to raise awareness about sexual violence, deemed the fad "utterly boring". Such contests became popular due to of a lack of knowledge about gender issues in China and because "standards of beauty are very, very, very uniform", she said.
"Everyone's very superstitious, talking about what angle cheekbones should be at, how high a nose should be, or how many centimetres there should be between people's eyes," she said. "People think that beauty can be measured."
Last summer Xiao started a selfie campaign of her own that encouraged women to post pictures of their unshaven armpit hair to challenge those standards.
"It wasn't very popular," she admitted, and Chinese media found it "a bit offbeat and disgusting".
"There's no way the number of participants could compare with competitions like this A4 one," she added.