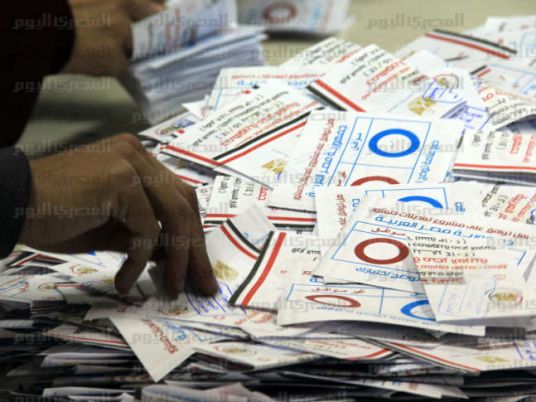 Polls at the veteran Wafd Party have shown support for changes to the party's by-law, with the National Council for Human Rights announcing 1,535 votes for the amendments.
Shaimaa Abul Enein, a representative of the NCHR, which oversaw the process, said only 295 voted against the changes.
Besides polls on the domestic regulation, the party has also run elections for its Supreme Board, the source of recent conflicts between al-Sayyed Al-Badawy, chairman since 2010, and reformist members.
Among changes approved by voters is the return to the party's old name, the Egyptian Wafd (delegation) Party. The party has officially been known as the New Wafd Party since 1978.
Wafd was the ruling party until the breakout of the 1952 revolution which disbanded all political parties before it returned with its new name, the New Wafd Party, in 1978.
Discontent members said, however, they were still pushing for Badawy's departure.
Mohamed al-Mesiry, one of the Supreme Board's members who had his membership frozen by Badawy, told Al-Masry Al-Youm he and colleagues at the reformist front would proceed with collecting signatures demanding Badawy's resignation.
Reformist members have questioned Badaw's transparency concerning the party's finances and accused him of hegemony over all party decisions.
Mersiry said the polls were "obviously rigged", noting that the winning electoral list enjoyed Badawy's support.
Assistant chairman, Ahmed Ouda, however, rebuffed the accusations, stressing that the polls were free.
Edited translation from Al-Masry Al-Youm