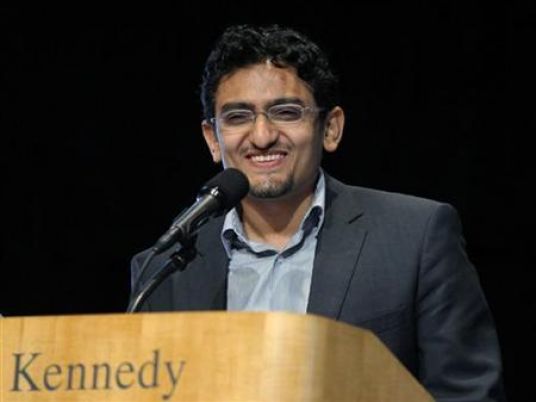 The Ash Center for Democratic Governance and Innovation at Harvard Kennedy School announced on Wednesday the appointment of Egyptian technologist and activist Wael Ghonim as a senior fellow.
The 34-year-old became well known in January 2011 when he emerged from 11 days of secret incarceration and revealed in an emotional TV interview to have been the anonymous administrator of the Facebook page "We are all Khaled Saeed", which many say was a major factor in empowering Egyptian youth to take to the streets during the 25 January revolution. He had taken a leave from his position of head of marketing for Google for his work in the Middle East.
Ghonim's research at Harvard will focus on "how technology can be harnessed to create space for civic-minded citizens, experts, opinion-makers, academics and officials to engage each other in discussions of the most pressing social, political and economic issues facing our communities," according to the center's official website.
"Wael is a tremendous addition to the intellectual life of the Ash Center," said Tony Saich, Professor of International Affairs and director of the Ash Center.
"He brings an important and unique understanding to our work here at the Kennedy School on how technology has the potential to reshape institutions and strengthen citizen engagement in the democratic process," he added.
"Wael Ghonim is a symbol of the power of technology to empower citizens and create communities that act collectively to spark social change," said Tarek Masoud, Associate Professor of International Relations at the School.
Edited translation from Al-Masry Al-Youm