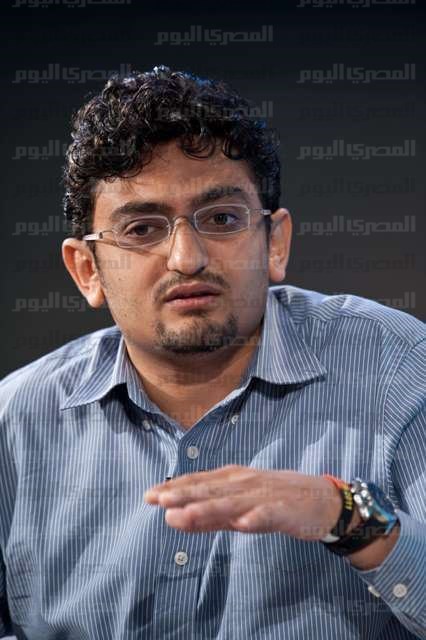 A young activist widely-credited for triggering Egypt's 2011 uprising against former President Hosni Mubarak has said he had a naive outlook on the hope of a democratic transition, adding that it was that wrong assessment that obliged him to keep silent in recent years.
"I was wrong in my reading of many of the events since February 2011 until July 3 (2013)," said Wael Ghoneim, who ran the "We Are All Khaled Saeed" the Facebook page that lobbied for the 2011 uprising. He was referring to the dates of the overthrow of Mubarak and his successor, Mohamed Morsi.
"After a long period of closeness to parties to the conflict, I came to realize we were in the middle of a zero-sum game that puts on the veneer of defending the democratic track and human rights," Ghoneim wrote on his Facebook page on Thursday.
He said parties to the conflict between the 2011 uprising and Morsi's overthrow "never recognized democracy and merely sought to dominate power and suppress opposition."
Ghoneim, who pledged to record his testimony on the political fluctuations over the past four years, said though former President Mohamed Morsi's advisers categorically rejected his own proposal for early elections and belittled demonstrations against his rule, he, Ghoneim, did not support the Armed Force's decision to overthrow him.
"Had Morsi declared a public referendum, would we have been living the same zero-sum game?" he wondered.
"I won't deny I was naive thinking the wheel would not rotate backwards, because it did," Ghoneim wrote, commenting on a post he wrote coinciding with Morsi;s overthrow in which he said Egypt was not falling back to Mubarak's regime.