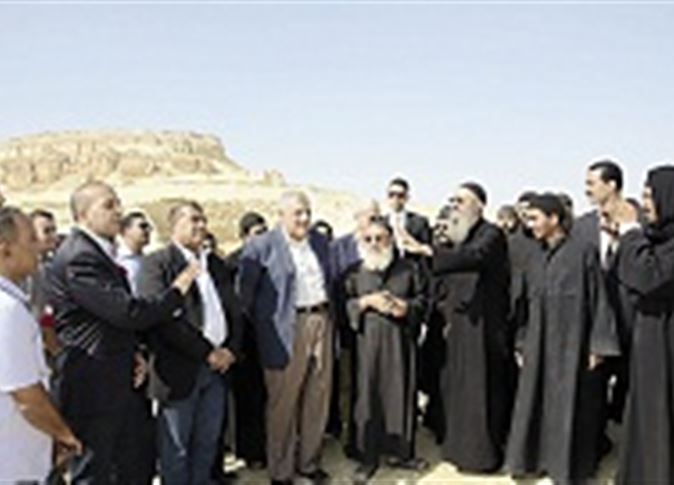 The issue of constructing a highway that would cut through the Wadi al Rayan monastery in Fayoum has resurfaced, although Ibrahim Mehleb, the presidential adviser to national projects, paid the monks a visit to persuade them to agree to it.
Father Simon Riani said that though the monastery had asked Pope Tawadros II to decide on the matter, "some of the monks refuse to turn the issue over to the pope".
In support of national projects, the church had approved the construction of the highway.
"We suggested two alternatives to Mehleb but he has not responded yet," Riani went on to say. "We are not against national projects, but a monastery that contains antiquities from the fourth and seventh centuries should be preserved."
Fadi Yousef of the "Copts for Egypt Coalition" said the alternative roads that have been proposed actually create a 10 km shortcut. "Why not consider them?" he wondered.
Edited translation from Al-Masry Al-Youma