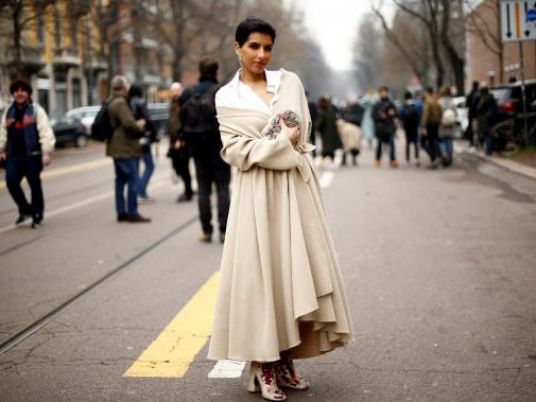 Vogue launched its newest international edition this month, targeting a niche audience in the Middle East that is fashion conscious, style-driven and wealthy. If its debut is anything to go by, the magazine promises to be bold, representative and deferential.
The 22nd international edition of Vogue featured on its cover American supermodel Gigi Hadid, whose father is Palestinian, wearing an embellished, mesh veil covering half her face. With one eye peering out from beneath the veil, the magazine's cover words aimed readers directly at its mission: "Reorienting perceptions."
At the helm of Vogue's nascent project is Deena Aljuhani Abdulaziz; a fashion-forward mother of three and Saudi royal who describes herself as "ambitious".
"I don't want Vogue Arabia to just be another regional magazine. I definitely want it to be a global one as well, especially in this political climate. I think it's very important," she told The Associated Press from her office in Dubai's Design District.
Through its range of features and shoots, the magazine attempts to cater to a wide and diverse audience of Arab women, whose varying takes on personal style and modesty cannot be defined by one trope or fashion statement.
While not intentionally provocative, there are images of women in backless gowns and skirts that end above the knee. There are also artful shots of women in headscarves, though not necessarily worn in the parameters of the Islamic hijab.
In Hadid's cover shot, for example, the veil reveals a hint of bronzed shoulder.
"We aren't trying to make a giant political statement but we do think that we can help contribute to conversation" said Shashi Menon, founder of Nervora, which published Vogue Arabia in partnership with Conde Naste.
"We want to be — delicate is the wrong word, but we want to be cognizant on how we are speaking to and with women from this region and that means being understanding," he said.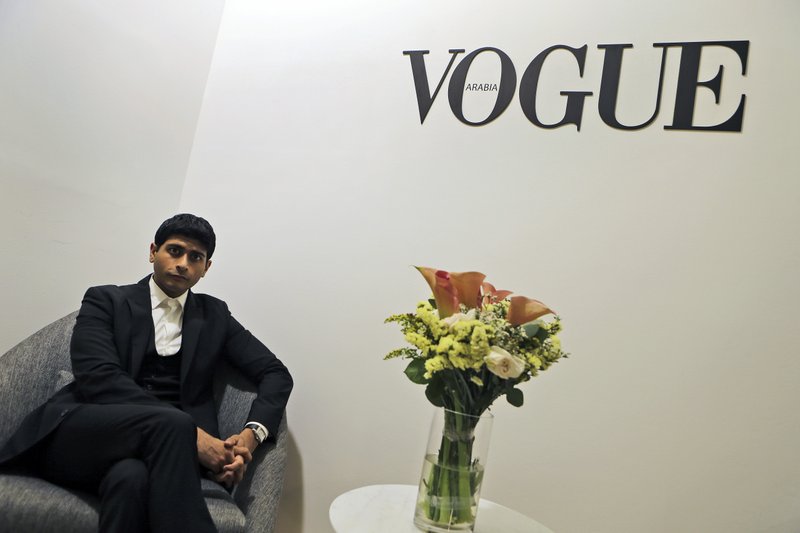 CEO and publisher of Vogue Arabia, Shashi Menon poses for the camera at the magazine office at the Dubai Design District in Dubai, United Arab Emirates (AP Photo/Kamran Jebreili)
Vogue Arabia's strongest foothold is — as its name suggests— in the oil-rich countries of the Arabian Peninsula, where modern malls and a growing art scene are part of a wider push to get in on the multi-billion-dollar-a-year global fashion industry, which is currently dominated by the US, Europe and Japan.
Vogue Arabia's target audience is well-traveled and has long had access to fashion magazines, both local and international, including of course American Vogue.
Vogue Arabia launched digitally first last fall, but its print edition went out this month with 35,000 copies distributed across the major cities of the Gulf, as well as in Cairo, Beirut and select salons and hotels in North Africa. It was not, however, in newsstands in conservative Saudi Arabia.
Menon says the expectation isn't that Vogue Arabia will somehow replace American Vogue or Vogue Paris, but that it will provide for the first time an edition that directly speaks to a Middle Eastern audience in a local voice. It's also the first Vogue edition for an entire region, rather than for a single country.
Inside its glossy pages, Vogue Arabia capitalizes on the breadth of culture and character of the Middle East's 22 Arabic-speaking countries. For its March issue, that meant features on an arts initiative in the Saudi coastal city of Jeddah, an interview with the Egyptian sisters behind the purse brand Okhtein and a high-glamour shoot in Paris by Sudanese stylist Azza Yousif.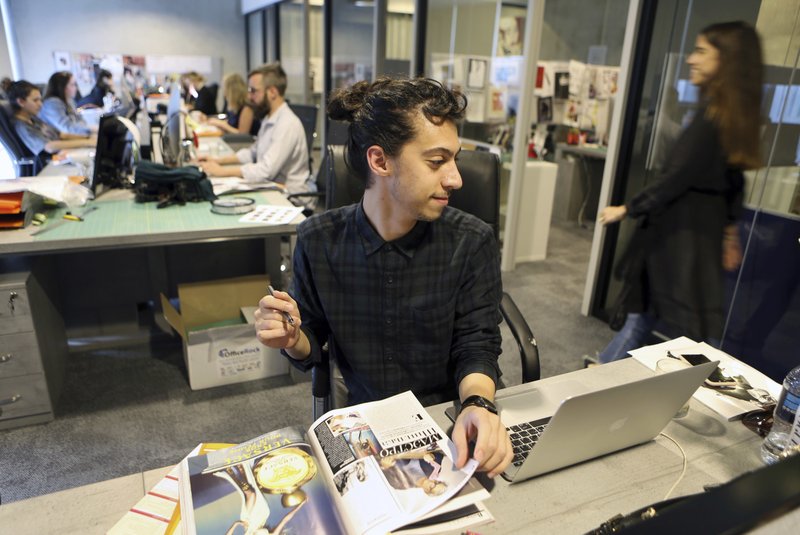 Mohamed Hazem Rezq, one of the Vogue staff works behind his desk at the magazine office at the Dubai Design District in Dubai, United Arab Emirates (AP Photo/Kamran Jebreili)
Bold colors are prominent throughout the layout, not just on the clothes, but in the makeup and accessories too. Advertisers include powerhouses like Dior and Cartier, as well as the local outlets that carry them.
The March arrival of the magazine also had a section entirely in Arabic.
Calligrapher Wissam Shawkat produced the Arabic typography for the various sections of the issue. He's also been featured in the digital edition.
The Iraqi-born calligrapher, whose Arabic artwork has debuted on Rolex watches and in the logos of brands like Tiffany & Co., says he had total freedom of design when working with Vogue Arabia.
"Calligraphy is usually not something featured with something like a magazine like Vogue," he said.
But by featuring culture and art from the Middle East, he says the magazine spreads an important message.
"It shows there's still beauty and hope in the region whatever is happening. This is hope," he said.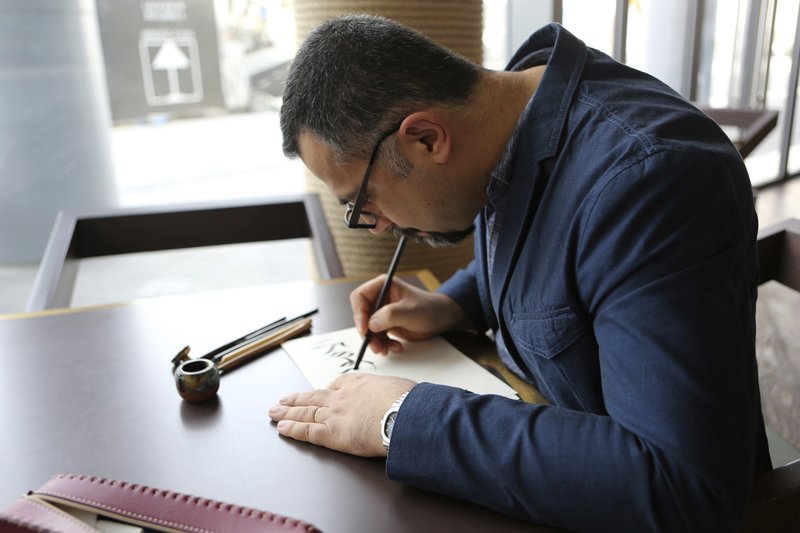 Iraqi calligrapher and artist Wissam Shawkat, who has been featured in Vogue Arabia and created the Arabic artwork for the magazine, works at a cafe at Dubai Design District in Dubai, United Arab Emirates (AP Photo/Kamran Jebreili)
Vogue Arabia: http://en.vogue.me/