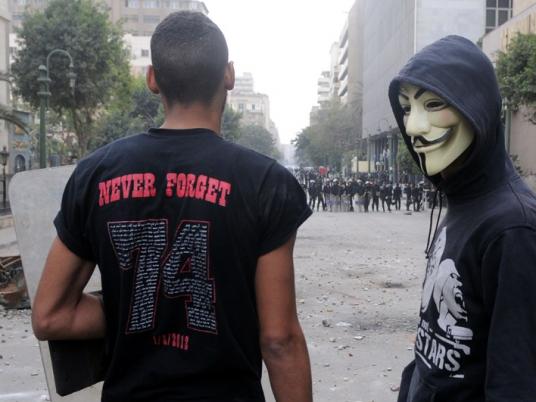 Violent clashes are raging on Qasr al-Aini Street between security forces and protesters in front of the Shura Council.
Nile TV quoted their correspondent on the street as saying that the protestors are hurling stones against the police, who are responding with large quantities of tear gas.
Protestors were chanting "Down with the rule of the [Muslim Brotherhood] Supreme Guide" and "the people want to bring down the regime."
The protestors were attempting to stage a sit-in at the Shura Council but were dispersed by tear gas.