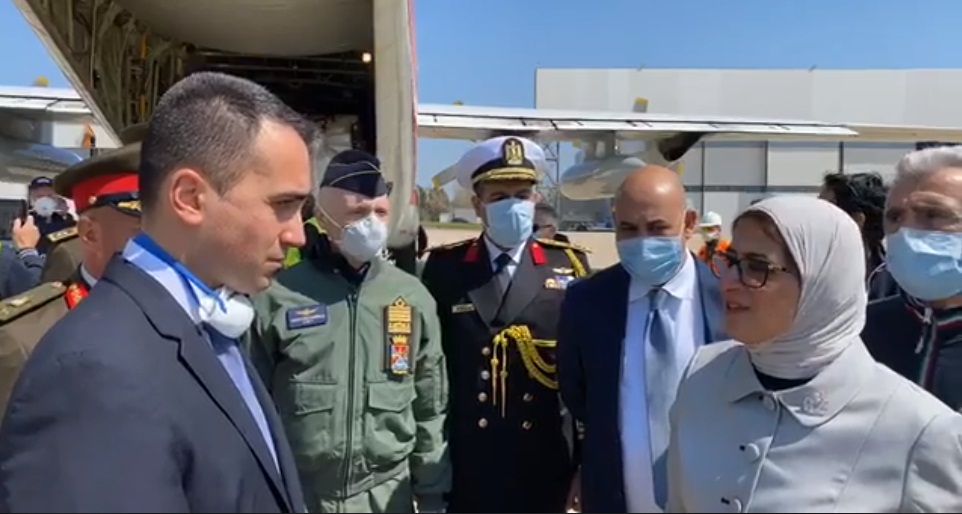 Egyptian presidential spokesperson Bassam Rady said that President Abdel Fattah al-Sisi sent two military planes to Italy with medical supplies to provide aid.
Egypt's Minister of Health and Population Hala Zayed also arrived in Italy on Saturday upon President Abdel Sisi's orders.
Italian Foreign Minister Luigi Di Maio posted a video on Facebook of him welcoming Zayed.
https://www.facebook.com/LuigiDiMaio/videos/2592448861013113/
According to Rady, this move comes out of Egypt's plan of solidarity with friendly countries.
Following President Sisi's directives, the armed forces loaded two military aircraft with medical supplies, protective suits and disinfection materials.
Rady said this follows the historical bond between Egypt and Italy, with the aim of reducing the burden Italy is facing in its current crisis – especially regarding the severe shortage of medicines, medical supplies and protective tools as the coronavirus ravaged the country.
This marks second shipment of medical supplies Egypt has sent Italy, with the first on March 22.
On March 27 the representative of the Italian Consulate in Upper Egypt, Francis Amin, praised the medical team at Luxor Governorate's Esna quarantine hospital for their heroic efforts to save the lives of ten Italian tourists infected with coronavirus, all of whom were over 70 years old. 
Amin said that the medical team proved that Egypt was a refuge for all, regardless of nationality.
Italy ranks third in terms of the number of cases of coronavirus around the world, with more than 119,000 infections and about 15,000 deaths.