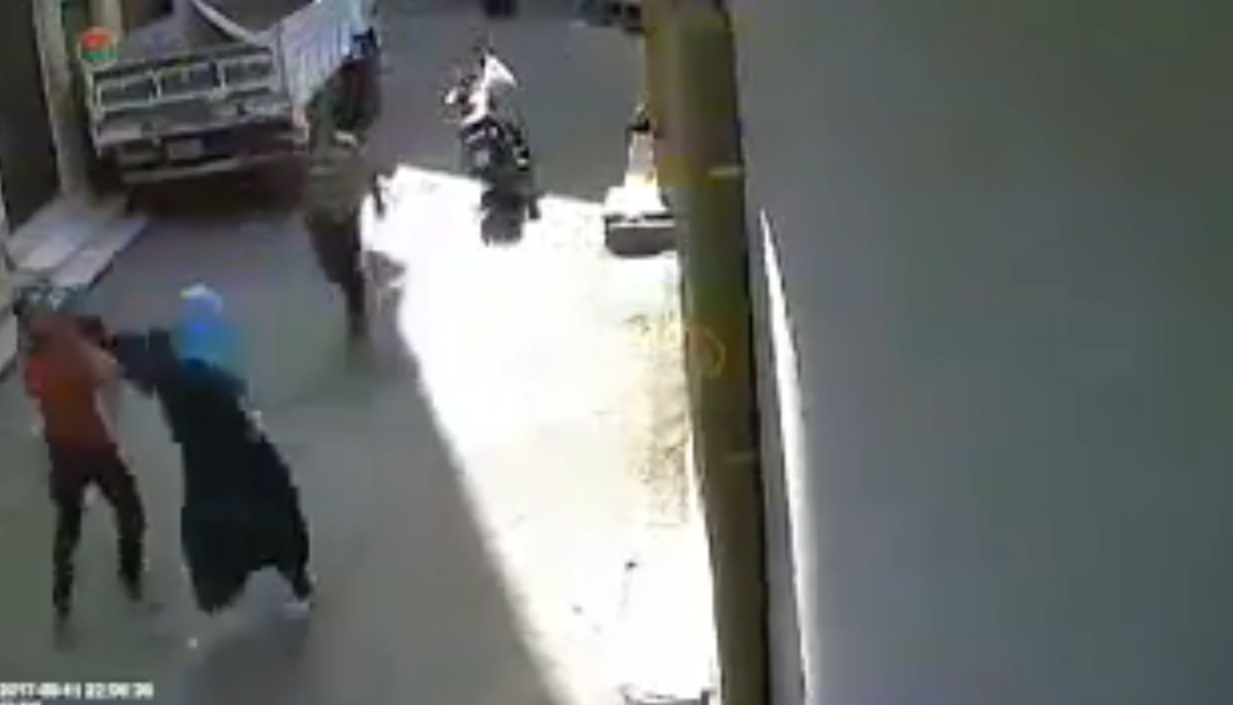 A court in the Upper Egyptian city of Qena has sentenced a man accused of committing an act of sexual harassment against a woman after a video of the incident was heavily circulated on social media, local media reports.
According to privately-run news portal al-Masrway, citing several local media channels, the video was used as evidence in the court and shows the man trying to sexually harass the woman. The video, which was captured by a security camera at a nearby shop, also shows the woman defending herself and preventing the attacker from escaping the scene. Bystanders are then seen flocking to the site to help her.
A local Qena office of Egypt's National Council for Women hailed the three-year jail sentence handed to the harasser while praising the woman for defending herself and for having the courage to go to the police, local media reports.
Sexual harassment and violence have been prevalent in Egypt for years. According to a 2013 UN study, 99 percent of women in Egypt have been exposed to some form of sexual harassment.
The Egyptian government passed an anti-sexual harassment law in April 2014, penalizing those found guilty of sexual harassment with a fine of LE3000 to LE5000 and/or a jail sentence of no less than six months.
A parliamentary committee approved a draft bill pushing for tougher penalties than those in the existing law. The bill would impose an increase in fines from LE5000 to LE10,000 on those found guilty of sexual harassment, with harassment defined as gestures or words or any other action that carries sexual or pornographic hints.
If the action is repeated by the harasser through tracking and stalking the victim, the penalties of imprisonment and fines would be doubled.
Before 2014, no law specifically criminalizing sexual harassment in existed in Egypt's penal code.