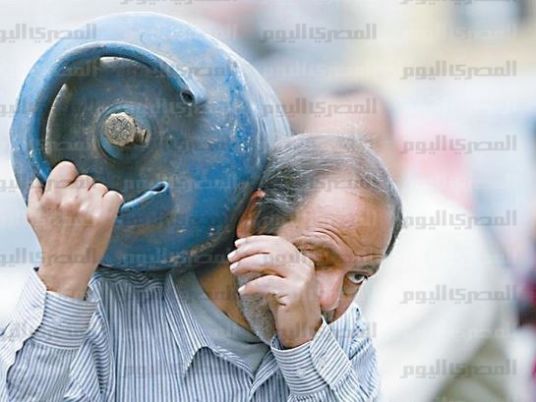 On Tuesday a short
YouTube video
went viral on social media websites of security personnel in the village of Sadfa in Assuit governorate beating residents who were lined up in a long crowded queue of liquefied petroleum gas (LPG) cylinders.
The video showed brutal footages of two men donning police uniform, along with another wearing an Egyptian galabeya, beating and kicking a desperate, chaotic crowd into two queues stuffed with men and women.
Speaking to Al-Masry Al-Youm, one of the residents said that incident occurred two weeks ago. "Due to overcrowding and chaotic queues, people were surprised by security personnel using force against people," the source, who preferred to be anonymous, said.
The video came in wake of an eminent crisis in LPG cylinder that has been affecting Assiut Governorate since mid-January, causing an astonishing increase in the price of gas cylinders, reaching to LE60 in black markets.
In mid-January, the government promised it would resolve the LPG shortfall shortly, but the crisis is still causing citizens to riot, especially in rural areas. On Tuesday, dozens of residents in Daqahlia Governorate seized a LPG station in the village of Talkha that was carrying empty cylinder, reportedly for the second time in a week.
The people claimed that they have been suffering shortfall of LPG cylinders since 15 days, and they have massed from many far villages to re-fill their cylinders, threatening if their demands are not met, they will block the Mansoura-Sherbin road.