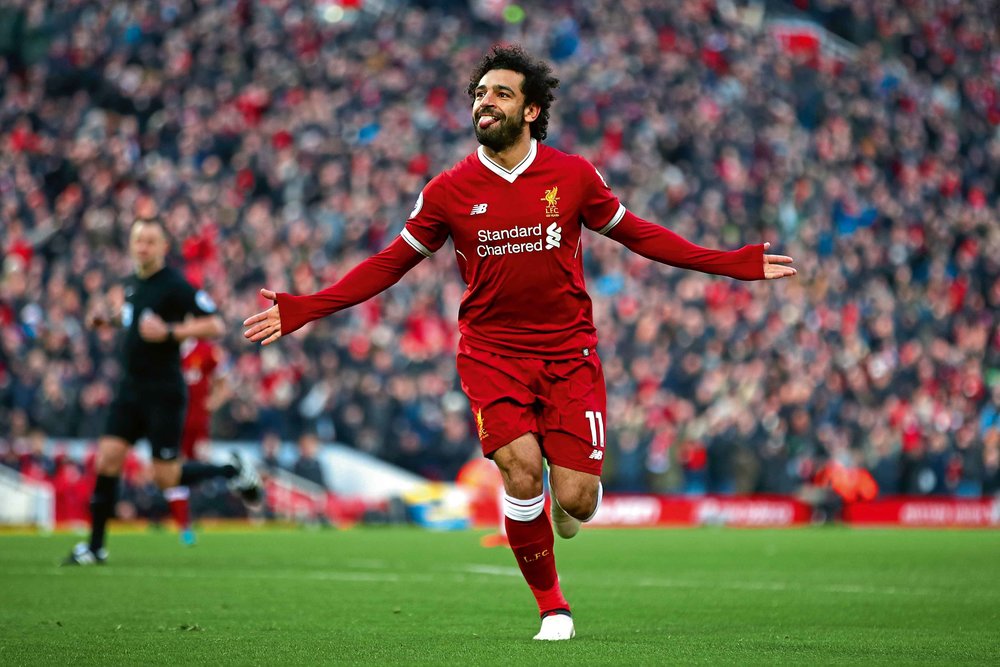 Liverpool striker Mohamed Salah won Liverpool's 2018-2019 goal of the season award for his goal against Chelsea in April.
Salah's goal came from a long-range strike in the 53rd minute of the match between the two teams at Anfield Stadium in the 34th round of the English Premier League, which ended with a 2-0 victory for Liverpool on April 14.
Salah's goal amassed 56.7 percent of fan votes, equal to 115,000 votes, in a poll launched on the Liverpool website, while Sadio Mane's goal against Bayern Munich collected 14.1 percent, and Daniel Sturridge's third goal against Chelsea collected 11.8 percent.
The Egyptian striker was recently listed as a candidate to win France Football magazine's 2019 Ballon d'Or award alongside his two teammates Van Dijk and Sadio Mane.
Salah ranked in the top five players, coming fourth following Argentine Barcelona playmaker Lionel Messi, Van Dijik and Sadio Mane and ahead of Portuguese Juventus striker Cristiano Ronaldo.