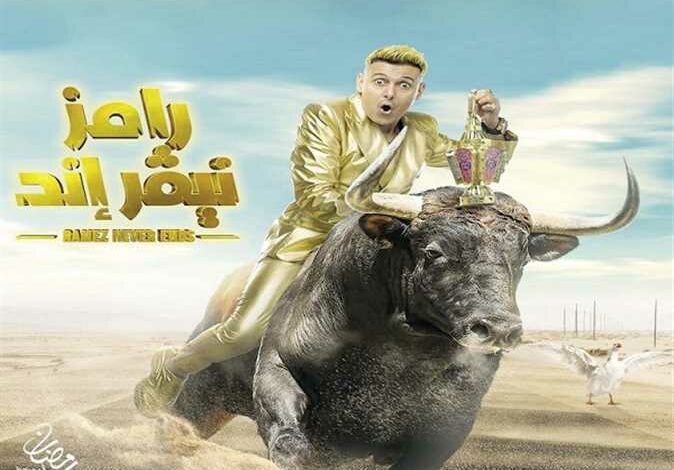 Ramez Galal, topped the trend on Twitter, after revealing some of the victims for his new prank show "Ramez Never Ends", which is scheduled to be broadcasted during Ramadan 2023 on MBC.
"In the name of God, God willing, and praise be to God, the Ramez Never Ends is number one trend on Twitter," Galal tweeted.
Fans of Galal, are waiting for the show, where he will prank art, sports and media personalities this year including Ahmed el-Sakka, Mohamed Ramadan, Head of Musical Professions Syndicate, Mostafa Kamel, Mohamed Farrag, Basant Shawky, Shaima Seif, Nisreen Amin, Hanadi Muhanna, Iman al-Assi, Wafaa Amer, Mohamed Fouad, Amir Eid, Ahmed Hatem, Ghada Ibrahim.
Some football players will also be showcased  including Ahmed Fattouh, the Zamalek club player, Reda Abdel-Aal, the former star of Zamalek and Al-Ahly, Mahmoud Abdel-Moneim Kahraba, the star of Al-Ahly club, and Imam Ashour, the Danish Maitland player, and former footballer Mostafa Younes. The media hosts, Yasmine Ezz and Amina Shelbaya, are also victims of the show "Ramez Never Ends".
Ramez Never Ends show
The show includes an atmosphere of terror, suspense, and excitement directed towards the guests.
The promo for the new season has sparked positive reactions from the fans and followers of Galal, in Egypt and the Middle East due to variety of stars and the dynamic scenes.
There is a combination of horror and comedy at the same time due to the exciting and unexpected adventures that victims encounter.
Time the show broadcast
The show will be broadcasted during Ramadan 2023, immediately after Iftar, specifically at 6 pm Egyptian time, and 7 pm Mecca time, which is the same time Galal's show used to be broadcasted every year during the month of Ramadan.