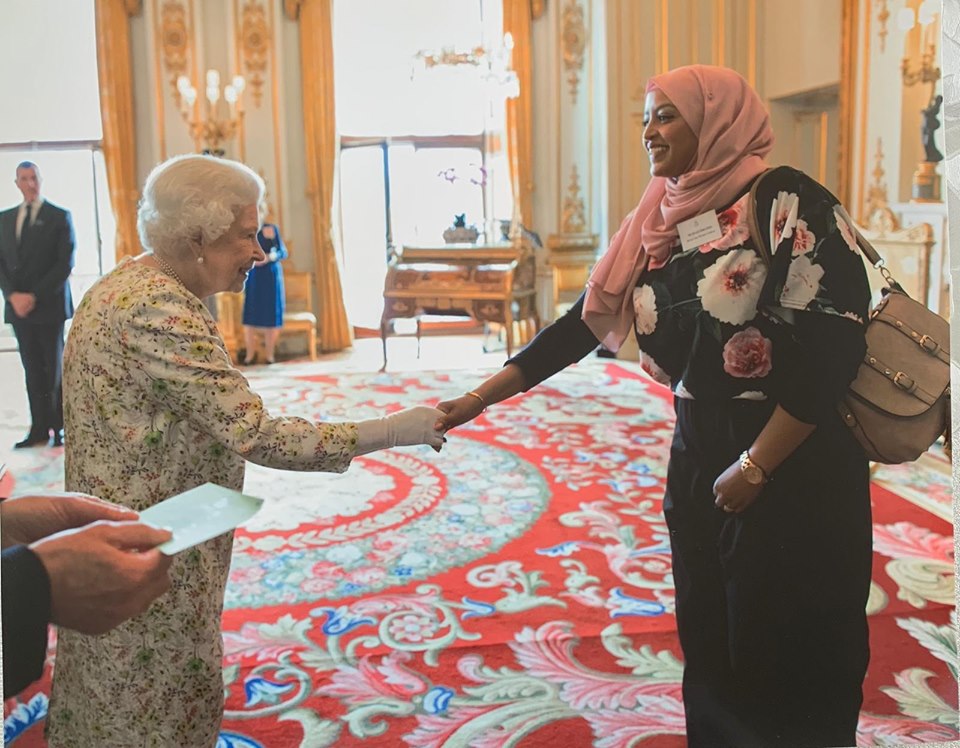 The UK's Queen Elizabeth has honored Nubian woman Inas Ibrahim Helal, founder of the Burnt Oak Women's group, for her community service work in Burnt Oak, London.
Egypt's Ministry of Immigration congratulated Helal on receiving the honor at the Buckingham Palace, according to an official statement by the Ministry. Minister of Immigration, Nabila Makram, expressed pride in Helal's remarkable accomplishments and charitable work in London, the statement read.
The honoring took place in a reception hosted by the queen to honor several volunteers who devoted considerable effort in serving their neighborhoods in UK, recognized by their community role in fostering fruitful social unity.
"Five years ago I moved to Burnt Oak and the first thing that I realized was how eclectic Burnt Oak's residents are, I wanted to find a space where everyone could come together. We have organized the group together which more than 400 people are attending," Helal said in video posted by Barnet Council.
https://www.facebook.com/BarnetCouncil/videos/597255420784798/?t=0
The organization provides numerous engaging activities for kids in addition to activities that encourage positive relationships among neighbors from different races, cultures and backgrounds.
Helal explained in the video that that smallest thing one can do is say "good morning", something that's never said in a neighborhood if the residents don't know each other.
The Egyptian Consulate in UK greeted Helal in a press release, praising her exceptional community work that successfully narrowed gaps between cultures and religions. Egyptian Consul General Alaa Eldin Youssef commended Helal's achievements across various fields, including education and physical health.
The press release stated that that her benevolent activities presented a noble image of Egyptians.
Mostafa Ragab, observer for Egyptian affairs in England, applauded Helal's community service and said that Helal's honoring and meeting with Queen Elizabeth reflects positively on the Nubian community, the al-Wafd Newspaper reported.
Helal on her end expressed delight and gratitude with the honor. She stressed the role of her parents and her homeland in bolstering her Egyptian identity, according to the press release.
Photo credit: Egypt's Ministry of Immigration