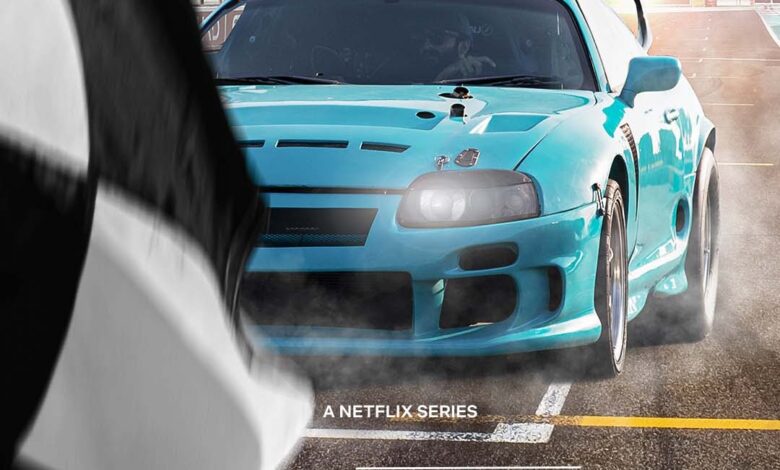 "The Fastest", the first Arab reality show will debut on November 23rd, exclusively on Netflix.
The six episodes making up its first season are packed to the brim with unscripted adventures, showcasing amazing stories about cars and the people behind the wheel.
The show will feature male and female drivers from a variety of backgrounds all across the middle east. They'll go head to head against each other in a thrilling race to win a cash prize.
"'The Fastest' is our first unscripted Arab Netflix series and it will deliver on the tenets of our content strategy with its authenticity, representation, and creativity. We know that the Arab world has a particular love for fast cars and thrilling experiences, so 'The Fastest' will put the best of the best through their paces for fans from the Middle East and beyond," said the show's director Lucy Leveugle.
"Our goal is to have a slate of content as diverse as our audience and we are excited to introduce a new content format for Netflix. We want to provide Arab storytellers with the tools they need to bring their vision to life, whether that's scripted or unscripted and, with 'The Fastest', we hope to amplify a new pool of talent from the Arab world onto the global stage."
Modified cars face up against super-powered vehicles across a wide variety of terrain – from deserts to roads.
The drivers will take part in an unpredictable competition, where they will be challenged and put to the test every step of the way = all to prove that they are the fastest.
The contestants will be joined by one the most popular YouTubers and actors in Saudi Arabia, Tarek al-Harbi, whose humorous commentary will guide the audience across the thrilling races.
"The Fastest" will be streamed in 190 countries with 31 subtitles.