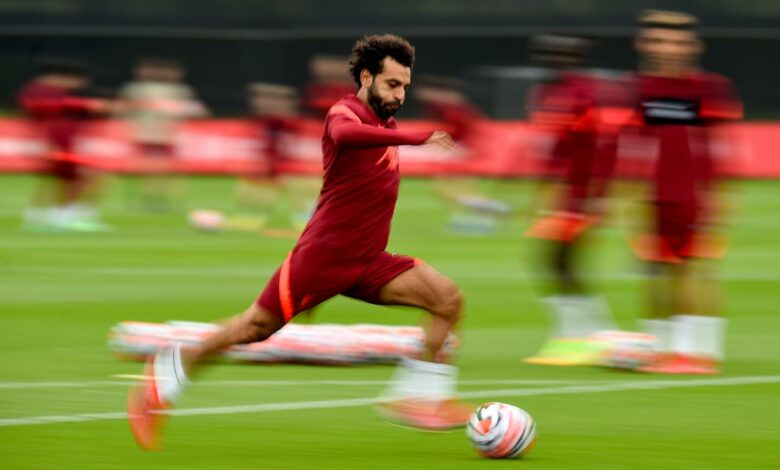 Liverpool tied with Wolverhampton in the match that took place during the third round confrontations in the FA Cup, where at the beginning of the second half of the match Mohamed Salah scored the Reds' second goal in the 52nd minute.
As cool as you like 🥶@MoSalah @LFC #EmiratesFACup pic.twitter.com/L76clXCuBy

— Emirates FA Cup (@EmiratesFACup) January 7, 2023
As Salah took advantage of defender Totti Gomez's mistake to return the ball to his goalkeeper, he succeeded in effortlessly hitting the ball in the net of Matija Sarkis.
Thanks to this goal, Salah ranked seventh in the list of Liverpool's historic scorers with 173 goals, ahead of Kenny Dalglish (172).
The positive tie with two goals for each team persisted during the course of the match, which took place at Anfield.
Gonzalo Gedez scored the first goal of the match in the 26th minute, as Allison missed passing the ball to Arnold, to hit Gedez's foot, and the ball settled to the right of Becker, the Reds goalkeeper.
Liverpool player Darwin Nunez equalized in the 45th minute with a decisive pass from Arnold, as the latter passed a long ball, which Nunez fired once into the net.
Hwang Hee-chan scored the second goal for Wolverhampton in the 66th minute, exchanging a number of short passes with Matthews Konya, which ended with his second goal.