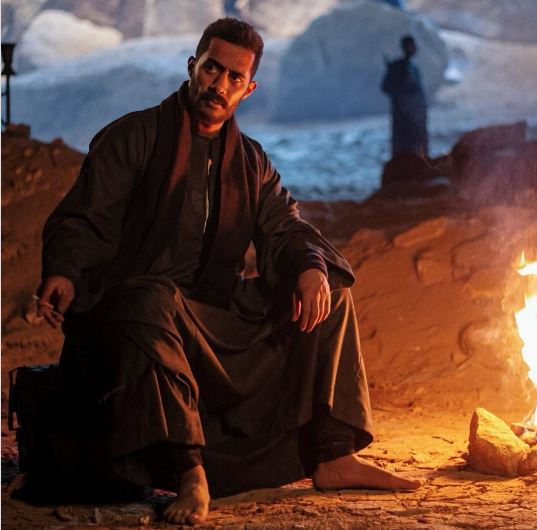 Egyptian actor Mohamed Ramadan revealed on Monday the first teaser of his new series "Moussa", directed by Mohamed Salama, which will be aired during the 2021 Ramadan drama season.
During the short video, Ramadan and a group of men storm into a house of A British leader and destroy the home's furniture.
The story of "Moussa" takes place in the 1950s through the 1960s, and revolves around the journey of a man from Upper Egypt who lost his father at a young age and had to care for his younger brothers.
Ramadan posted the video on his official page on Instagram and wrote: "The first teaser of the [Moussa] series, produced by Tamer Morsi, written by Nasser Abdul Rahman and directed by Mohamed Salama."
Ramadan also recently released a video clip for the song "Misbah Alaeddin", alongside Syrian artist Mohamed Junaid. This video was directed by Mohamed Salama.
The actor had previously announced the suspension of the Moussa series after he was accused of normalization with Israel.
The allegations came after photos of Ramadan attending a party with Israeli celebrities in Dubai went viral on social media. The Egyptian Syndicate of Artists reviewed its decision against Ramadan after interrogating him.
Edited translation from Al-Masry Al-Youm