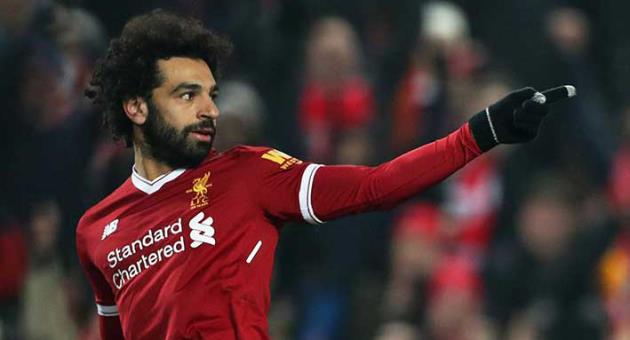 International media outlets and social media platforms have recently been circulating a video produced by Al-Masry Al-Youm newspaper in 2016, featuring Salah and his non-biological twin Bahaa, in Salah's original place of birth "Nagreeh" town in Gharbia district.
The video first starts with a phone screen with someone typing, "I am coming for you Salah", followed by a shot of Salah's duplicate saying the same sentence. It then shows Bahaa (Salah's look alike) saluting  some people who have obviously mistaken him for the footballer.
The real Salah then shows up in a black plain t-shirt and sports black pants, an exact outfit to the one Bahaa is wearing. Someone off camera then asks, "does he look like you Abu Salah?" to which Salah (on camera), replies jokingly, "of course! I'm the one who looks like him, we look exactly the same."
The video goes on to show the "two Salahs" taking a selfie and continuing to greet people, ending with a shot of the Salah and his duplicate shaking hands in what seems to be a goodbye, followed by a shot of Salah smiling to the camera.
International sports network ESPN shared the video, saying some people are extremely lucky, such as the young man who is "Salah's duplicate". In a report on Friday, CNN added, "It's like having one Salah in international clubs is not enough. The Liverpool star has a duplicate in Egypt."
BBC also caught on the frenzy, publishing the video with the headline, "can you tell them apart?!", adding, "what happens when Salah meets Salah?" The Sun newspaper also pointed out that seemingly Salah's duplicate gets a lot of attention, as the video shows several fans stopping him and asking for pictures.
Not only that, but the Salah twin has also had several television appearances, in addition to having a pretty  impressive number of followers on twitter, the newspaper added. The Sun finally predicted that the spot light on the twin will only increase this summer, if Salah can complete the year uninjured and score more goals in the World Cup.
Finally, Sky Sports channel admitted they think "Bahaa" stole the spotlight from Salah for one day, when he was sitting in a local cafe in Cairo watching Salah play the semi-final of the Champions League. People rushed to take photos with Bahaa. Not only that, but Sky Sport also commented on the video by Al-Masry Al-Youm, pointing out that Bahaa and Salah not only looked staggeringly alike but were also both dressed in the same black t-shirts, which helped making the differentiation between them extremely difficult.
Mohamed Salah has become the center of media attention around a year ago for his sensational performance in the Premier League and the European Champions League especially with Liverpool. Salah carried Liverpool to UEFA Champions League final for the first time since 2005, where they will compete for the  European Champions League title with current title holders Real Madrid.
Since last year, Salah has won many major awards including "BBC African Footballer of the Year" and "Top Scorer in Europe's Top Five Leagues", in addition to surpassing Didier Drogba's 29 goals to become the highest scoring African in a single Premier League season, with a new record of 31 goals.