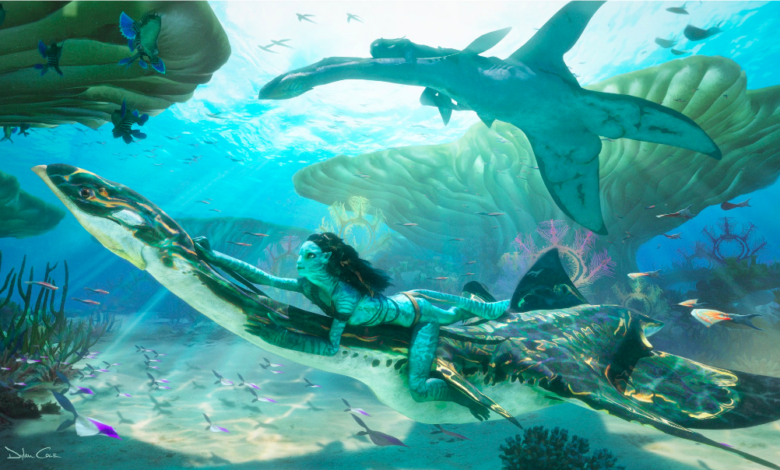 "Avatar: The Way of Water" hit the screen on Wednesday, December 14, in Egyptian movie theaters.
Veteran director James Cameron returns with the long-awaited sequel to sci-fi/action epic "Avatar" (2009) which was nominated for nine Academy Awards, including Best Picture and Best Director, and won three, for Best Art Direction, Best Cinematography, and Best Visual Effects. 
The three-hour-plus-epic goes beyond the forest-dwelling tribe which was the center of attention in the first sequel. The director of Titanic and The Abyss takes audiences on an amazeballs journey in the mind-boggling Pandora marine life. A new species of avatar is introduced called Metkayina people who are an oceanic Na'vi tribe residing on Pandora's reefs.They are distinguished with a teal-green color and larger eyes than the Omaticayas.
The 3D technology effect in the movie was captivating enough to make the audience feel like they were diving into the picturesque world of bright-colored underwater sea creatures. 
The events of the newly-released sequel take place a decade after the first film, and it follows the lives of Jake Sully and Neytiri after marriage, as they now have a family of four children and must protect themselves from a new threat.
Returning from the first film are Sam Worthington, Zoe Saldana, Sigourney Weaver and Stephen Lang. They are joined in the sequel by newcomers Edie Falco, Jemaine Clement and Kate Winslet.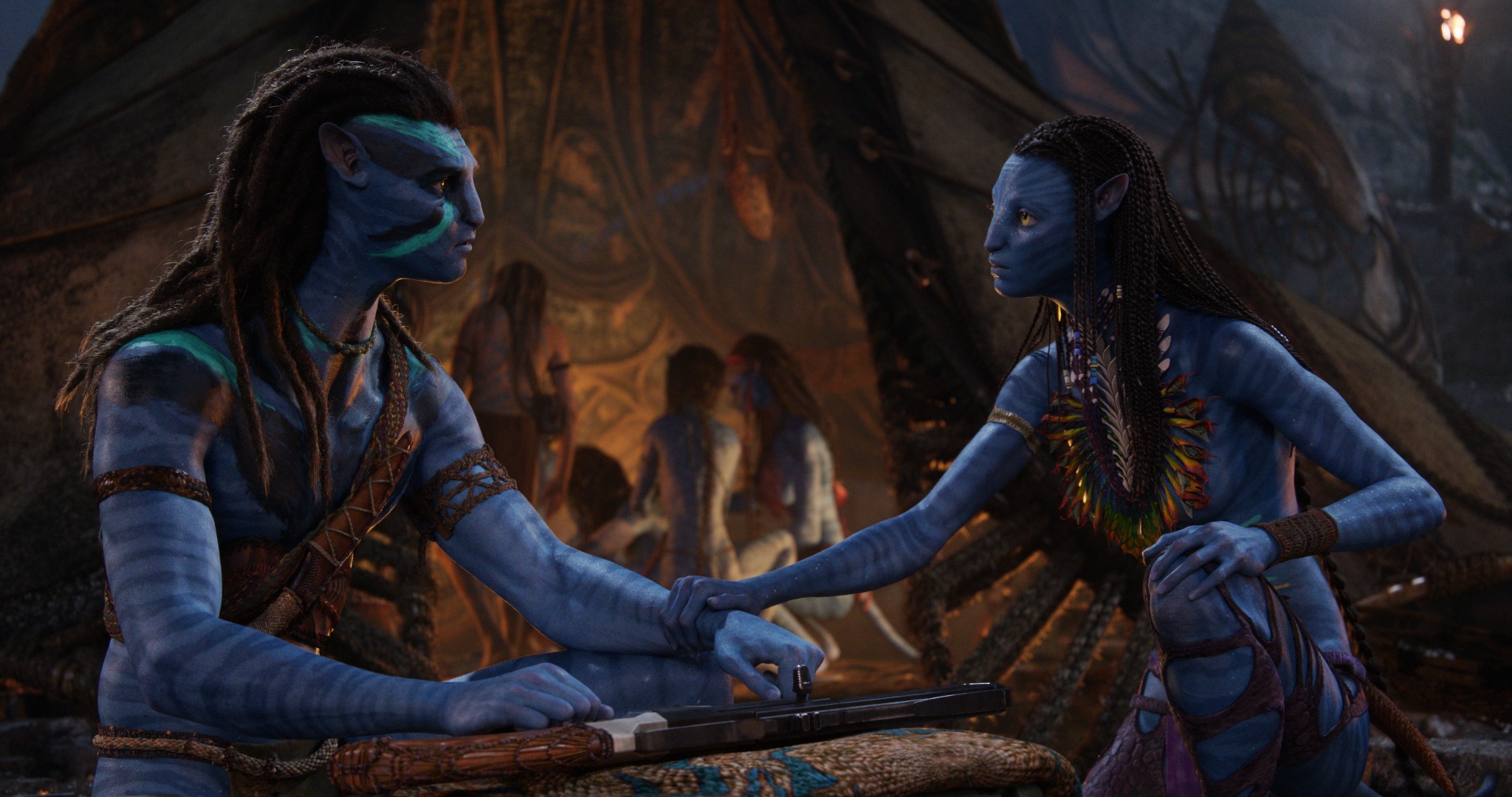 Cameron refused to reveal the movie production budget but during an earlier interview with GQ magazine, he said that it must become "the fourth or fifth highest-grossing film in history. That's your threshold. That's your break even."
Filming for the second sequel began on September 25, 2017, and took place between the US and New Zealand.
Yet it took until 2022 for the sequel to finally come out, following delays brought on by the coronavirus and its three-year impact on the filmmaking process as well as film industry in general.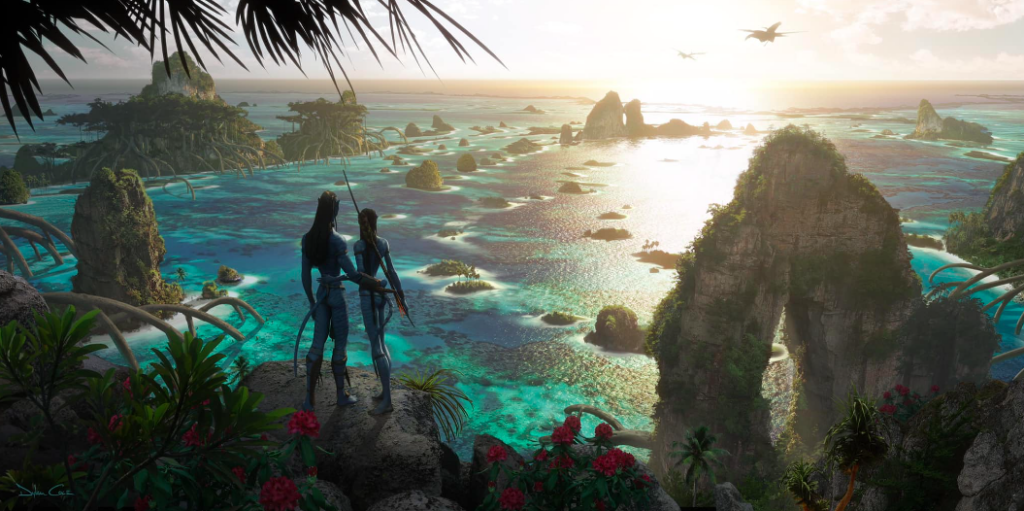 A special screening of the film was held on Tuesday and Wednesday in Arkan Cima and City Centre Al-Maza, respectively. The first premiere witnessed the presence of a number of cinema stars, including Bushra, Asma Aoul Yazid, Islam Hafez, and director Amr Salama among others.
The film also debuted in 13 countries simultaneously, including Germany, France, Finland, Hong Kong, Belgium, Denmark, Italy and Sweden, two days prior to its official release in the US on December 15. 
"Avatar: The Way of Water " is one of the biggest films this year, and has big shoes to fill from the first sequel which is one of the highest-grossing films in the history of cinema. 
It has been reported that the sci-fi/action epic series of Avatar movies will continue to wow the audience in December 2024 which marks the release date of the third sequel worldwide.