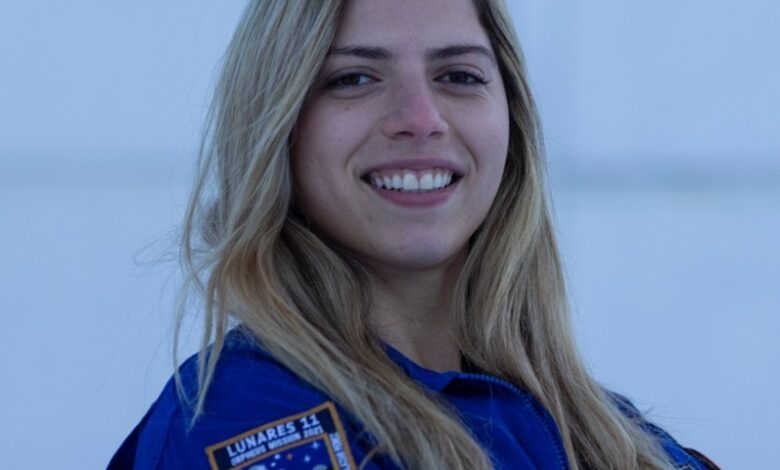 Egyptian engineer Sara Sabry became the first Egyptian space tourist after she took part in Thursday's space trip of Jeff Bezos' space company, Blue Origin.
Jeff Bezos' space company, Blue Origin, sent the first Egyptian and the first Portuguese into space, on Thursday, in a trip that lasted about ten minutes aboard a rocket called "New Shepard".
The crew included six space tourists, after they paid an undisclosed price for this experience.
The program aims to democratize access to space.
Portuguese businessman, Mario Ferreira, who previously participated in the Dakar Rally, was also on board the trip.
During this voyage, British-American Vanessa O'Brien became the first woman to set a Guinness World Record for those who experienced harsh conditions on Earth (climbed Mount Everest), reached the deepest point in the water, the Challenger Deep, and crossed the limits of outer space in the air.
The crew also consisted of co-founder of "Dude Perfect" Coby Cotton, entrepreneur Steve Young, and Clint Kelly III, who worked for a Pentagon agency where he led a project to develop self-driving cars.
Virgin Galactic is the main competitor to Blue Origin in this type of trip. But since July 2021, following the flight of its British founder, Richard Branson, the craft has not taken off and is undergoing modifications.