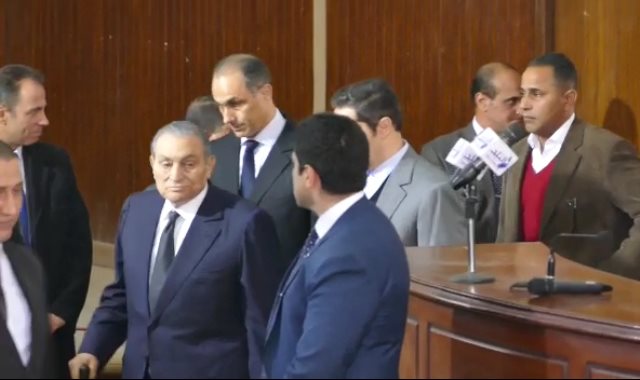 The family of the late Egyptian President Hosni Mubarak issued a statement with some points relating to their legal procedure before the courts of the European Union and beyond over the family's wealth.
Gamal Mubarak, son of the late deposed president, said in the statement, on Tuesday evening, that the statement: "is of particular historical significance given the consistent international media campaign of false allegations of corruption that was unleashed against my family almost 10 years ago."
"My family has decided that we simply cannot stay silent anymore in the face of such persistent defamatory reporting.
It is time that the family responds directly. This statement represents our response in that respect," he said.
"Since 2011, various investigative measures and sanctions were initiated against members of the Mubarak family in the EU and beyond.
Of particular significance were the wide-ranging restrictive measures imposed by the EU Council against the President and his family.
"These proceedings, which lasted well over ten years, have just reached their conclusion.
They have fully exonerated us and vindicated the position my family has held for over a decade, confirming specifically that the EU sanctions against us were always unlawful," Mubarak said.
"Today, and after ten years of incredibly intrusive investigations, a litany of international mutual legal assistance requests among various judicial authorities and a multitude of judicial proceedings in several jurisdictions, concluded that all the allegations levelled against my family were utterly false.
There is not a single shred of evidence that my late father or my mother ever held any overseas assets of any kind," he said.
"Not a single allegation of assets hidden overseas by other members of the family turned out to be true.
All of our assets were transparently and willingly declared in line with applicable statutes.
Not a single allegation regarding the professional business activity of myself and my brother turned out to be true.
All our income was judicially confirmed to have originated from lawful sources.
"With the benefit of vast powers including requiring suspects to explain the sources of their assets, not a single judicial authority in any EU Member State, or indeed in any other foreign jurisdiction, has discovered any legal violation of any sort by me or my family" Mubarak said.