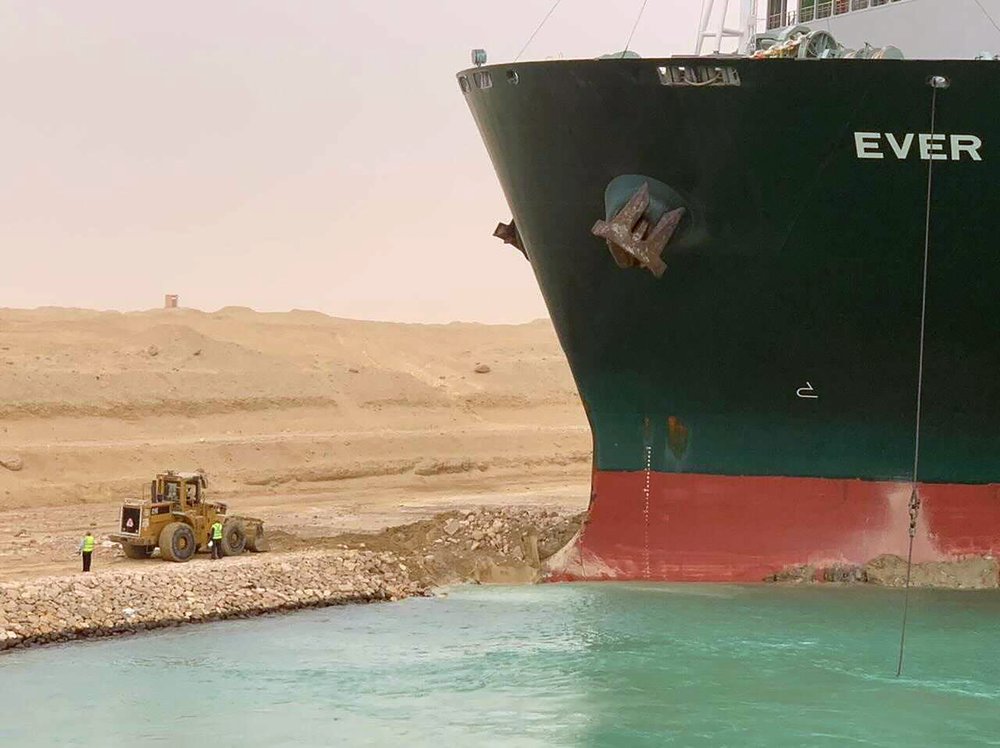 Audible sighs of relief could be heard from Egypt's port town of Suez on Friday as the Panama-flagged container ship Ever Given successfully crossed the Suez Canal on its return trip, after running aground in the canal for six days back in March.
The ship caused major delays in the global supply chain during its stay in the canal, which led to a rise in the price of oil and raw materials, as well as the delay of about 422 other ships at both ends of the canal.
Lieutenant General Osama Rabie, head of the Suez Canal Authority, led a team to supervise the passage of the ship, which is on its way back from the Dutch port of Rotterdam after unloading its cargo.
The Ever Given is now heading to China, its point of origin, for maintenance.
The ship came through the northern entrance of the canal in Port Said accompanied by two locomotives, one in the front and the other in the rear.
Two senior guides in the authority carefully led the ship through the canal.
__
IMAGE: In this photo released by the Suez Canal Authority, a cargo ship, named the Ever Given, sits with its bow stuck into the wall Wednesday, March 24, 2021, after it become wedged across Egypt's Suez Canal and blocked all traffic in the vital waterway.